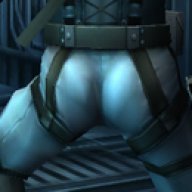 Joined

Jun 12, 2012
Messages

508
Trophies

0
Location
Website
XP
Country
Hey everyone. Seems like just about everyone on here has heard about the whole shitstorm with NoA not releasing the smaller New 3DS model in the states. I'm just going to ask a few things to try to make a decision before the XLs come out next month. So here goes:
Say I didn't want to sit on my hands and wait for NoA to make the right decision. Say I imported a PAL region system. How would I be able to play games aside from importing them? Is switching from NTSC something that someone on here has done at all?
If I were to switch over to the PAL side of things, would I be able to use a US debit card on a PAL Nintendo account to get games?
I currently have an OG 3DS from back when they first came out. I debated getting an XL a long while ago, but decided against it. Should I reconsider? I'm a smaller dude, so I have always thought that the XL might be too big for me, but a lot of people on here seem to like the system, so ah. Is the whole "pixel stretching" thing really that bad (if anyone has comparison pics, that'd be awesome).
As far as homebrew/hacking/Sky3DS stuff goes, is there any feasible way to switch the region of a PAL system to play NTSC games?
I'm just trying to figure all of this out before I go and do something stupid like dropping $200 on a New XL or vice versa with a PAL smaller model. I wish to god that Nintendo would just do some sort of online exclusive deal for the smaller model, but it doesn't seem like they're going to do that anytime soon.