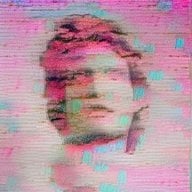 Joined

Jun 6, 2013
Messages

2,846
Trophies

0
Website
XP
Country
Reddit user EqualsN said:

In the Direct, Nintendo announced that the New Nintendo 3DS XL would be released in North America on February 13th. However, we weren't given any information on a potential release of the New Nintendo 3DS REGULAR version (the one with customizable faceplates that was released in Japan and Europe/Australia) As the release date for the XL version is less than one month away, it's very unlikely we will be receiving any new information about this prior to the release of the New Nintendo 3DS XL.

Not to be defeated by this disappointing news, I immediately called the Nintendo Customer Service line, with good intent, in hopes to at least voice my opinion and make my concern and my interest in the Regular version known. The representative asked if this was a "Complaint" or a "Suggestion", and so I told him to put in an entry for both. To my surprise, after giving my feedback to the Nintendo Customer Service representative and asking if they received feedback like this often, he admitted that THERE AREN'T THAT MANY CALLS THAT REQUEST TO GIVE FEEDBACK.

This is the part where you come in! If you live in the US or in the NA market and you were HOPING TO PURCHASE THIS REGULAR VERSION, then I ask you to spend a few minutes of your time and help me let Nintendo KNOW. The number is at the bottom of this post.

You may think this kind of push from a lot of people doesn't go noticed, but whether you think it does or not, I'm here to ASK YOU TO CALL and AT LEAST make your opinion known! Because apparently, the Nintendo Customer Service call center, which is located in Redmond, WA (RIGHT NEXT TO Reggie and all the execs at their US headquarters) doesn't hear us enough.

In Europe, there was a small promotion available to select Club Nintendo members who had the privilege of purchasing an exclusive "Ambassador Edition" REGULAR New Nintendo 3DS. Some may say that convincing Nintendo to distribute a product like this to retailers on a national level would be impossible. I don't know about you, but I am a Club Nintendo member and I would gladly jump at the opportunity to buy a regular version if it was offered directly through Nintendo via a similar promotion to the one in Europe. In my call to Customer Service, I gave this as a "Suggestion."

So whether you're going to call because you want to "Complain" about how you can't get it and would have preferred to, or whether you want to make a "Suggestion" to sell it directly to fans through a promotion similar to the one in Europe, PLEASE CALL and help me to let them know! The number is 1-800-255-3700 I pressed 5 (General), then 4 (Console Availability) on the automated system.

A little background here, I worked in a call center for a few years myself, and our operations manager had to keep a daily report of what the main contributors were for the call volume that day. And trust me, having even just 20 people call in about the same thing makes a buzz in the office, and that passes to their managers and those managers have to report it to their bosses. These guys are literally a stone's throw from Reggie's office. There's no way this isn't getting noticed.

I hope the calls don't stop just cause the day has ended. On the other hand though, I'd like to encourage everyone to focus their efforts on SUBMITTING FEEDBACK. Specify this to the agent you speak to, and it will make their job easier. I know how stressful it can be having to take these sort of calls--your hands are tied, you can't change the way things are, and you only have so many options. So, when you call, make sure you FOCUS ON giving Nintendo FEEDBACK. You'll be allowing the agent a way to give you a "resolution", without having to repeat the same line they already said to fifty other people. AND you'll be directly passing the message on.

If you have any opinion at all, PLEASE submit it to Nintendo! Calling in would likely be the best way, as it's literally making your voice heard. If you want to use other methods however, or are otherwise unable to call, then the means are here below. I'll try and keep this updated.
Sorry for the mega-block quote. Anyway...
We need the voice of the GBAtemp community to show Nintendo that the fans of NOA want the regular sized New 3DS, not just the XL!
Nintendo Customer Service
Phone: 1-800-255-3700 (6:00am-7:00pm PST. Option 5 for General, then 4 for Console Availability.)

If you're having difficulty getting through to a representative, you may need to call again.
If you're not in the US, Skype can make free calls to US Toll-free (1-800) numbers. Try it out!

E-mail:

[email protected]

(confirmed to be the best e-mail for the issue)
Chat: 6:00 AM - 6:30 PM PST
Twitter: https://twitter.com/nintendoamerica (Use the hashtag #OperationFaceplateNA)
Physical Mail: Nintendo of America / PO Box 957 / Redmond, WA 98073-0957 (Also Reggie's fanmail address.)
There are two petitions for this cause, but they are unlikely to be effective compared to direct communication. Here and here. The second one also is a petition to end region locking on 3DS, which is a cause I highly recommend supporting.
Don't forget about Miiverse!
It takes a large voice from us fans to show them what we want! We've already attracted a lot of attention including a Kotaku article and swamping the Nintendo phone lines! Help us bring this console to America!
I want to note that the limited edition Majora's Mask New 3DSXL is creating a high call volume as well.
Be sure to create a clear distinction by specifying that your call is regarding the REGULAR New 3DS
, and (if applicable) your disinterest in the XL version. And remember to focus on having the representative
SUBMIT FEEDBACK
. They have tools to do this, and some call center reps reportedly haven't used them in quite some time.
For the non-believers out there, a reminder: if the entire call center (or at least the majority of it) is aware of the increase in call volume, the operations manager or the manager for the site IS ALSO going to be aware of the increase, and will want to know what the calls are about, and may even be OBLIGATED to pass this info on to superiors.
Once again, CALLING IN has a much more significant effect than simply making internet noise. In the call center world, this is referred to as "call volume", referring to the amount of calls. Although I think that name can also describe the distinct loudness of our message. Increase call "volume" = increase the "volume" of our message!
Personally, I feel that if you feel strongly about this,
DO NOT
give in and buy the XL version.
I know it may seem like Nintendo doesn't care, and never will care about these kinds of complaints. But every voice counts. There has to be someone high-up that is even contemplating selling the regular sized new 3DS in NA. Let them know you want it!