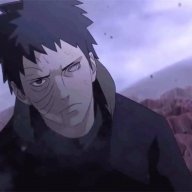 Joined

May 8, 2011
Messages

927
Trophies

2
Age

25
Location
XP
Country
I've been lurking in GBATemp for a while now, and I've noticed this one user who goes around making claims about 'dumping bootroms' and mentioning 'twl menus' and what not. Basically all this guy has been saying is a bunch of bullshit. I mean take a look at
his github
. His commits are a bunch of crap. If you have a look at his forks any developer would notice that all he's basically doing is deleting a bunch of code and making string changes or very minimal code changes that basically doesn't change anything. What I'd think is, he's probably doing this to add more to his github activity? I don't know. I hate how he's making claims that every other well known developer has denied possibility of said exploit or whatever.
I'm probably going to get hate for calling him out but here goes.
@olec04
why don't you explain just how you manage to 'dump bootroms' and how you're 'getting into this twl shit'. I don't have anything against you but I'm sick of seeing people like you get other user's hopes up when you can barely code and make baseless claims without proof. This is the reason I'm calling you out. Having reverse engineered certain prx modules for the PSP, I highly doubt you can reverse engineering anything yet alone code kernel level programs.