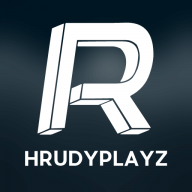 The panda god that does everything
OP
Member
Joined

Dec 29, 2016
Messages

354
Trophies

0
Age

56
XP
Country
THE UNSWITCH PROJECT
First of all, i know what people will say, "You can't do it, the Wii U isn't powerful enough..." and in fact they are true...
I mean the Wii U isn't powerful enough to directly launch switch games that got ported or emulates it... But it is in fact possible to rom hack some games,
like Xenoblade Chronicles X, Super Mario 3D World and some others to get to play some of the switch games.
For example, we could totally edit the SM3DW source files to have the Mario Odyssey game.



But, i don't want to just port some games and play it with my Wii U, i also want to add some new features (ex: Delfino Plaza into Mario Odyssey...),
make it playable with the gamepad, the pro controller, the wiimote.
I know the game will not look totally the same, but "it's better than nothing" - Mighty Number 9 Creator .

I also know that the games will totally lost portability and have a different gameplay... (Most of the games on Switch are first made to be playable on TV... So it's not too different i think...)
I know a lot of you here actually owns the switch at the moment, but i don't, i know the switch got homebrewed recently (PegaSwitch) & we could possibly get rom hacks ...
but i want to give more love & interrest into the wii u (don't ask me why..., i think it's the most underrated console & i want her to live a lot more...)
So yeah, here is the games i plan "porting" to the Wii U:
(
(?) = Not sure about ; * = First making; This list is classed in the order i'm making the games.)
* Mario Kart 8 Deluxe

* Splatoon 2

* Pokken Tournament DX

Super Mario Odyssey

Xenoblade Chronicle 2

Fast RMX

(?) ARMS
I think i will create a thing like "a switch launcher" who basically patches the games and run it... (I will maybe make a fork of SDCafiine)
it will be installed with WUP Installer GX2... And will have a clean interface.
A lot of the games in the list already have a Wii U equivalent (
except for ARMS & Snipperclips
), so i can possibly just rom hack them...
I know i'm new in the hacking scene but everyone starts somewhere...
Thank you for reading all of this
i will certainly need help, so i will add a Discord link later to that post...

Here is a little poll i made (It's not made with GBATemp because the GBAT ones are too limited)
TIP: Switch to light theme (because GBAT doesn't want me to edit the whole message to disable black font...)

Wow, this was a pretty big thread... If you read all of this, i have a little game for you: Count all the times i wrote "..." .
Sorry, for my english, i'm a french guy at first...
​