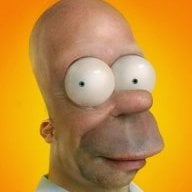 Joined

Oct 16, 2019
Messages

5
Trophies

0
Age

31
XP
Country
Trying to set up emummc with SD partition but can't because when I format my SD card (through MiniTool Partition Wizzard) the card just becomes unreadable (if I pop it on the original firmware it prompts me to format it to be able to read it). If booted in Hekate I just get FatFS Error 13: Make sure that a FAT partition exists.

Curiously enough if, after formatting through the Switch, I pop it in my computer and format it without wiping the partition it works just fine. The issue arises when I actually delete the partition and try to recreate it alongside with the 30GB partition required for emummc. After I delete the partition created by the Switch it simply stops working.

Furthest I got was by reformating from exFAT to FAT32, which allowed me to split the card into two partitions, but here what actually happens is that the 2nd partition doesn't stay formated, it remains as a bunch of unallocated space instead of a partition, and it won't allow me to create a new partition without deleting the other existing one first.

So from what I reckon something happens when the actual partition is created. The thing is, I've tried this with a lot of tools: MiniTool, EaseUS, guiformat, DiskGenius, SD Card Formatter, AOMEI... nothing works. I've also tried to use DISKPART (clean and create partition primary) with no avail.

I'm pretty much at my wits' end here and I don't really know what to do, so if someone has any idea please let me know. If I get no help I'll probably try via Linux, though I'd rather not since I barely have a clue to work outside of Windows, but I guess it's either this or nothing.