Joined

May 6, 2009
Messages

18,148
Trophies

0
Age

29
Location
XP
Country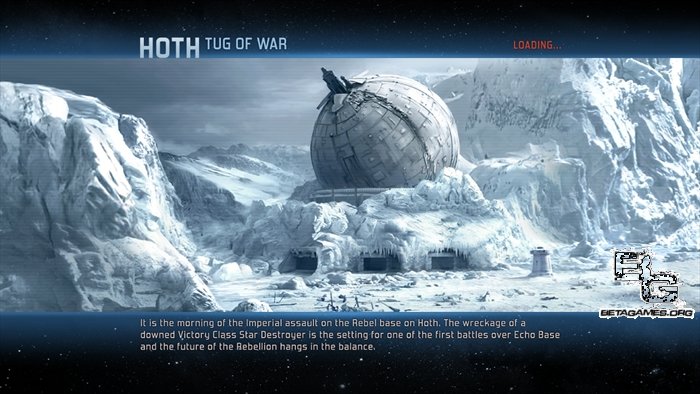 Files for what appears to be a Star Wars: Battlefront game seemed to be on the disc for Resident Evil: Operation Raccoon City, leading many to believe that Slant Six was (or possibly still is) working on a new game for the popular class-based third person shooter franchise.

BetaGames uncovered the files after a bit of snooping around the disc for Resident Evil's latest outing. The artwork (shown above) depicts possibly a loading screen for the Hoth map. A model for Luke Skywalker, holding his lightsaber in his orange flight jumpsuit, can also be found on the disc.

The history of Battlefront 3 has been a complicated one over the years. An anticipated sequel to Battlefront 2, the game was originally in development by Timesplitters developers Free Radical Design (now Crytek UK). After two years of development though, LucasArts canned the project, leading to the collapse of the studio and their buyout now as Crytek UK. Rumors then came to say that Pandemic, makers of the original Battlefront games, have assumed development, but those turned to be false. More rumors said that Rebellion Developments, makers of the Alien vs. Predator franchise, were developing it, only for it to be revealed as Battlefront: Elite Squadron for the PSP. Speculation then turned to Zipper Interactive, the now-defunct makers of the SOCOM franchise, but that was also proved to be false. The latest rumor seems to be that Spark Unlimited has taken development of the game, although nothing has been confirmed.

Whether this will help bring a "New Hope" to the praised franchise is in the air, but perhaps it will help raise awareness of the fan outcry for the game.

For more on Resident Evil: Operation Raccoon City, you can read GBAtemp's own review of the game, written by the devilishly handsome p1ngpong.
Source