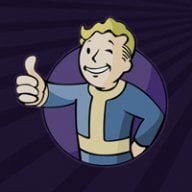 Active Member
OP
Newcomer
Joined

Mar 17, 2021
Messages

34
Trophies

0
Age

32
XP
Country
As far as all you know, after the release of the 7.55 hack, The Last of US 2 and Ghost of Tsushima were immediately posted with their backports and they worked well. Nevertheless, there appeared some complications with some other games, such as Crash Bandicoot 4, Spider Man: Miles Morales, Immortals Fenyx Rising. Consequently, everyone started talking about a so-called "spoof", which appeared to be extremely important for playing new games.
Let's figure out how things work.
If you want to play a new game on old firmware, there two things are needed. First, you need to force a game to use SDK of lower version, which you outdated firmware contains. This is exactly what backport does. And second, you need to fake you PS4 firmware version to make your PS4 believe that it has a proper firmware to run a new game. It is called spoof.
Spoof is a standard feature of Jailbreak (HEN) functionality. In fact, spoof is already built-in into HEN from the very beginning. The main issue is what exact faked version it provides. The latest official versions of HEN - 2.1.3 and 2.1.4, which we typically use, can spoof your firmware only up to version 7.02. It is quite logical that such games as Spider or Crash, which require at least 7.55 firmware, will not install and run on firmware faked to be just 7.02, even if you have a backport installed.
There appeared a temporary solution which seems to be quite logical: if HEN spoofs only up to 7.02, and the game needs 7.55, why not "spoof" manually, especially concidering existance of special payloads for this. Despite being logical, this solution has a disadvantage. It is inconvenient to run payload for spoof manualy everytime.
That is how people start to believe that spoof it something special that is needed to play 7.55 games.
A real solution to the problem appeared a little bit later, when there appeared modified versions of HEN which include a built-in spoof, which fakes firmware to version higher than nomal HENs do. Theese modified HENs spoof firmware up to 9.0, while normal ones spoof only up to 7.02. The most famous of these HENs are Leeful HEN 2.1.4 with spoof up to 9.0 and HEN 2.1.4b by Karo with spoof up to 9.9
This means that if you want to play the lastest games on 5.05 or 6.72 you just have to update your jailbreak (using proper exploit host) to up-to-date version which includes modified HEN, capable of spoofing to 9.0 and runing new games. If you did so you wouldn't have to spoof anything manualy. Everything will be happening automaticaly.
So go here and download Leeful's brand new update:
https://gbatemp.net/threads/release...ps4-firmware-5-05.553359/page-30#post-9403923