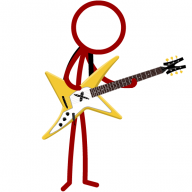 all the world needs is me
OP
Member
Joined

Apr 22, 2011
Messages

1,626
Trophies

1
Location
XP
Country
So currently I have a 3DS and a DS Lite that is being worked on.
Basically, the only working and fully functional DS I currently have would be my Aqua Blue 3DS.

I've previously owned a Burgundy DSi XL, which I've sold around 6 months back to get myself an android phone.

And.. I really regret it.
The DSi XL is the best DS I've ever had. I like it a bit more than I like my 3DS. I don't know why I've made a stupid decision like that, but I did sell it for the price of a new one, which is pretty sweet.

I guess I sold it 'cause I thought I would eventually start enjoying my 3DS as much.

Don't get me wrong, I still love my 3DS, but there's something about it that bothers me. Perhaps it's the GUI, how slow and not-so-responsive it is. Nintendo kept it simple with the DSi/DSi XL. Of course the only exception is the eShop. It is wonderful compared to the DSiWare store.

Anyway, I absolutely cannot handle playing DS games on my 3DS any more. I'm about to lose it. I don't like the two options of big and blurry, or small and crisp, when I choose how I want to play DS games.

The DSi XL was perfect. I do not mind an increase in the size of pixels. Overall, the experience was great, and it was much louder too.

While I am generally good at computers, I'm more of a software person than one that specialises in hardware, so working on that DS Lite is really not going well for me. I have the shakiest hand ever, and I'm not good at assembling things. Also my hands are way too shaky for me to be able to solder, so I highly doubt I'll be able to get speakers on that DS Lite, and I'll have to use headphones/external speakers all the time.

What do you guys think? Is it worth the price tag of $170?