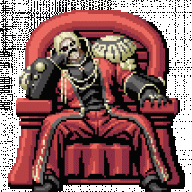 Joined

Oct 29, 2010
Messages

4
Trophies

0
Location
XP
Country
Hi....

I have a problem with a 4gb micro sd card.
I'm using Mac OSX, too.


Anyway, I'm using the card inside an NDS Acekard 2 (not 2i). It works fine, I can run the roms fine on the DSLite system. I'm also using the current AKAIO 1.8 firmware (but this issue was present in the 1.7 firmware as well).

My problem is, whenever I put the card into a usb card reader or into an SD slot on my laptop (using the SD adapter) it will always say there is 24mbs space left on the card.

I can delete multiple roms, but it will always say there is 24mbs of space left. So I can never add any new roms to the card. I'll continue to delete and delete more roms but it will always say 24mbs left.

When I check the folder that the roms are in on the SD card, the info window will say that the whole folder is around 2.3 gbs big. So than you'd think I would be able to add more roms since it's a 4gb micro sd card.

This is the second micro sd card to do this. One is a Kingston and the other is a Staples store brand. Does anyone know what could be the problem? Is the Acekard messing up my sd cards?

My cousin has an Acekard 2i (using on DSLite) and he's never mentioned having a problem like this.

I've tried reformating when it happened to the first card but it didn't work. After reformating, the Acekard wouldn't even detect the SD card when I tried to use it. My cellphone is using the first micro sd card just fine though. The first one being the Kingston card. And now this is the second sd card (the staples card) that has done this to me since using one inside the Acekard.