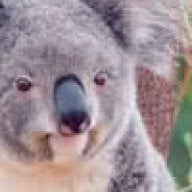 Joined

Nov 25, 2010
Messages

215
Trophies

0
Location
Website
XP
Country
Hey
Y'know I'm really grateful for this part of the forum as it allows me to
blog
about rubbish and my terrible social life freely.

So I thought I just might let everything that's on my mind, fall out.
So since second or first grade, this kid in school has been all over me. It went ok. You guys know how little kids can befriend anyone right?

Yeah well it started to bug me at like 5th grade.. That kid who's all over me is really not my type, and all of a sudden declares that we're best friends FOREVER and stuff >.<
I reaallllyyy don't like her. But she's all over me cause I'm the only one who doesn't discriminate her cause of her size (midget much). At like 6th grade she's been breaking up my plans and bad-mouthing me to everyone so that everyone would fight with me and I'd have no friends but her. Eventually she didn't allow me to hang out with anyone else and yeah I ended up as a wimp like her. 7th grade, I have no friends that I actually like cause of her.
Now most of you think: "Why don't you tell her?! Do something about it don't let her control your life!" and stuff.
Let me explain: Number 1: I don't have the guts to be mean to her.
2: I feel really bad that she's friendless.
3: She's the type who tells EVERYTHING to her parents, I don't want them to think I come from a bad family.
Honestly like, her parents don't see the need of social activity in her and this is a really big problem.
And like when she broke my relationships and plans and stuff, like, she did it unconciously. She wasn't intending to break up my relationships but her need in social activity goaded her to. So when I try to explain how annoying the stuff she does is, she doesn't understand.
7th grade I was really pissed and told her we're splitting. That was a FAIL.
I was looking for a new best friend, but all my old friends no longer like me cause of her.
Everyone else in my class is soo like, not my type. (My school is the type that teachers walk to your class not you walk to the teacher's class so me and my classmates are together the whole day.)
No one video games. No one reads. No one knows what MANGA is. Like yeah, some people read, but stupid stuff like ponies and unicorns. EW. And they're all NOOBS at computer. I feel too smart around them, and that bothers me. (not meaning to brag)
So yeah I had no one at that time, and I guess I had no choice but to make up with that girl.
We made up, but she drove me crazy through out the year and so there were many fights and make ups.
We ended the school year with a make up but the last few weeks I was like on "chill mode". I pretended to not be in the mood to hang out just so I can avoid her a little.
I spent summer with the family and only the family. I was outside the country most of the time.
I return to school for 8th grade and that girl is all over me AGAIN. Only this time, it's much, much, much, much WORSE. She came to 8th grade with an odor that can suffocate someone to DEATH. I REALLY tried avoiding her. But she kept hugging me and stuff, and I felt so weird. Like a mom. (cause she's short.) The mom of a stinky kid =/
I kept trying to avoid her a lot and stuff and it really bothered me. It got worse, she started sitting ON THE SAME TINY DESK DURING classes cause she loves me so friggin' much.
Luckily, this year I got a subject change. I changed the language of Social Studies from French to English, and since my school is the type that all kids with similar subjects are in the same class, my class was changed. I moved to the cooler kids. Of course, I'm not mean, I really missed my old mates, even though they're not my type. I mean C'mon we've been together for like 5 years. The new class was more my type but ofcourse again, I missed my old class. I'm considered a geek in the school and I have many honors. This new class, has lots of people like me, but none of them game or read mangas >.<
Yeah there are readers. Yeah there are skaters. Yeah there are honored smart kids too. So this was definitely socially a better choice than my first class.
I basically started getting along with an Italian kid, a Syrian kid and a Lebanese kid. (Weird nationalities but awesome xD )
They're all really nice and very intelligent. The Italian though has really bad problems with math. She scores like 20% on math. Otherwise, she's good at everything else.
I guess I can call them my best friends but I'm not sure if I'm their best friend too. I guess they're too shy to admit that they like me or something, but I'm not so sure. Anyway, these people are the best thing that ever happened to me in life. Other than my sister. These friends are simply amazing. More than I can ever wish for. I love them more than I have ever loved a friend before, and even if they didn't do the stuff I did, they get me. They totally get me. They know what type of person I am and really love me for who I am. I don't wanna be such a stick up like my old, bad-smelling friend, so I tried to back off and see their reaction.
Their reaction: "WHERE HAVE YOU BEEN