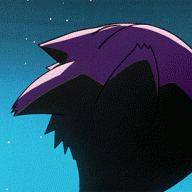 Active Member
OP
Newcomer
Joined

Aug 25, 2009
Messages

32
Trophies

0
XP
Country
I'm freshly new into the whole limbo of ROM hacking and flashcards and such. As my 3DS XL is on 9.4, I cannot use a Gateway cart, nor do I care about (most) homebrew. As such, I have opted to purchase the Sky3DS (I know it gets a lot of flame for its lack of homebrew capabilities).

To my understanding, each ROM produced (whether uploaded on the internet or officially put into a retail copy) has its own "header" and that whenever two or more people are online with that header, the two identical headers are red flagged by nintendo and both will be unable to play online (and possibly ban). As such, the best way to assure successful online gameplay is to extract the "header" code from one of your own games and inject it into the publicly downloaded ROM.

I was wondering if there was any way to dump your own copy of a ROM without the use of a Gateway flashcard? I've looked into R4i Save Dongle, but it seems that it only dumps .sav files, not .3ds. If there is a method that does not require the $70 flashcard but requires a system lower than 9.4, I would still like to hear it.