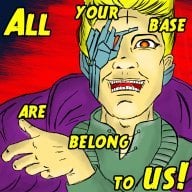 Well-Known Member
OP
Member
Joined

Apr 29, 2014
Messages

362
Trophies

0
Age

41
Website
XP
Country
Hello, and welcome, to my "Ikenie No Yoru" translation patch for Wii forum.
Some of you may know me from my previous (and first ever) translation patch, which was for the game "Earth Seeker", also for the Wii.
"Ikenie No Yoru", which can be translated into "Night of the Sacrifice" in English, is a Wii game developed by Marvelous Entertainment and published by them on 24.03.2011, in Japan only.
This is a very "Japanese type" horror game, with a plot that will remind you of the two first "Evil Dead" movies (group of friends in an isolated house, an old curse which takes possession of some of them…)
It also has the unique feature of (optionally) using the Wii Balance Board, which proves to be quite effective "terror-wise".
Now, as some of you might already know, I'm not a native English / Japanese speaker, which means I had to rely on personal work and research to translate the game.
Not to mention that the text was coded in "Big Endian" which, for those who are familiar with it, meant I had to squeeze the English dialogs to fit the number of Japanese characters used.
Although this time I was lucky enough to find a partially translated script made by someone named "Chelsea", and double check my translation when things sometimes became unclear: I'd really like to thank her for this!
Nevertheless, I think I managed to create a cohesive translation patch which stayed true to the original: as usual, if you find any mistake or typo, please feel free to contact me and… DO NOT DIE!
Some screenshots:
A video of the 7 first minutes of the game (didn't want to spoil too much):
And finally the patch link:
https://drive.google.com/open?id=1i8xBIwowmTVNIlKOdg-U01cPEB6U-QHj
PS
: You'll find that the patch is very heavy. That's because the script is actually scattered into 80 different files, which all must replace their Japanese counterparts. Please refer to the method in the README, as the replacement is actually very easy and fast.
Yours truly.
Brand Newman