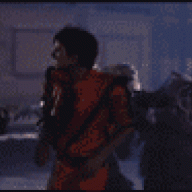 My sword has a +2 bleeding... wanna test it out?
OP
Member
Joined

May 21, 2006
Messages

2,320
Trophies

0
Age

41
Website
XP
Country
Ricardo Montalban, who presided over TV's original Fantasy Island as the all-knowing, white-suited Mr. Roarke, revealed an impressive chest while provoking Captain Kirk in Star Trek II: The Wrath of Khan and seduced potential car buyers with "Corinthean leather," died today. He was 88.

Montalban's death was announced by a city council member from Los Angeles, the city where a landmark Hollywood theater bares his name and where the Mexican-born actor had worked in, and starred in, for more than 60 years.

Montalban was—offscreen as he was on—elegant.

"I often wear white even when I'm not working," he told the New York Times during his 1978-84 stay on Fantasy Island. "White immediately spells cleanliness. It makes me feel fresh and clean.''

Born Nov. 25, 1925, Montalban was already a movie star in his native country when he was recruited by Hollywood in 1945. Beginning in the late 1950s, television became his main source of screen work.

One show he guested on, among the dozens, was Star Trek. In a 1967 episode titled "Space Seed," Montalban introduced the genetically supercharged warrior Khan Noonien Singh. Fifteen years later, Montalban was called on to revive the role in Star Trek II. The 1982 film became noted for revving up the franchise, eliciting an impressive "Khaaaan!" roar from William Shatner, and giving a grand showcase to Montalban's sixtysomething chest.

In his biography, I Am Spock, Trek star Leonard Nimoy wrote of how fans debated whether Montalban stuffed Khan's low-cut costume with a fake breastplate.

"I'm here to tell you: It most defintely wasn't!" Nimoy attested. "Those were Montalban's enviable pecs."

Montalban also endeared himself to sci-fi fans as the kindly circus owner from 1971's Escape From the Planet of the Apes and 1972's Conquest of the Planet of the Apes.

In the mid-1970s, Montalban was tapped to pitch the Chrysler Cordoba. The commercials, in which Montalban cooed over the sedan interior's "soft Corinthean leather," spawned a thousand parodies, and more than a little confusion: What exactly was Corinthean leather?

In the 1980s, Montalban was pressed on the subject by David Letterman.

"They found a leather that was very durable, very pliable and very durable, so Corinthean!" Montalban said.

"But does it mean anything?" Letterman asked.

"Nothing," Montalban conceded.

After Fantasy Island, Montalban did prime-time soaps (Dynasty, The Colbys), more guest shots (but not on the 1990s Fantasy Island revival in which Malcolm McDowell inherited the Mr. Roarke moniker) and movies (the Spy Kids franchise).

Montalban won one Emmy, for the 1978 miniseries How the West Was Won, and was presented with the Screen Actors Guild's Lifetime Achievement Award in 1994.