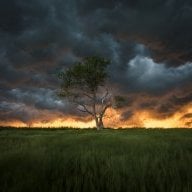 Joined

Jul 7, 2007
Messages

568
Trophies

1
XP
Country
Latest update 02/14/2018.
<->

The listing isn't finalized. I'll notate any corrections made from here on out.
Please let me know if you see something out of place or missing for adjustments.

NOTE: Does not include demos or trials except for:​
Star Fox Zero The Battle Begins + Training [0005000010201B00]
NOTE: There are a few apps included, however not all.​
Amazon Instant Video [0005000010102E00]

amiibo tap Nintendo's Greatest Bits [00050000101B4200]

Crunchyroll [0005000010172A00]

Hulu Plus [0005000010102D00]

Monster Hunter 3 Ultimate Packet Relay Tools for Nintendo 3DS [0005000010133600]

Netflix [0005000010105A00]

Pikmin Short Movies HD [0005000010161800]

YouTube [0005000010105700]

Wii Fit U Info [000500001016A900]

Wii Fit U Quick Check [0005000010132600]

Wii U Panorama View Bird's-Eye View [0005000010131100]

Wii U Panorama View Carnival in Rio [0005000010131200]

Wii U Panorama View Demo Trailer [0005000010131B00]

Wii U Panorama View Double-Decker Tour [0005000010131000]

Wii U Panorama View Kyoto Sightseeing [0005000010131300]
​
(COMING SOON)​
Shovel Knight King of Cards
(Disappeared from COMING SOON)​
A.N.N.E

Action Henk

Antipole DX

Assault Android Cactus

Chromophore: The Two Brothers Director's Cut

Drop It Block Paradise!

Kerbal Space Program

RIVE

The Next Penelope

World to the West
(RECENT CHANGES)​
02.16.2017​
UPDATED - From 06.16.2017 to 02.14.2018. Complete overhaul. Cleared the recent changes.
REMOVED - I removed the main game update version numbers (games whos main 00050000 files were updated vs using a 0005000E update). -> I will re-add this in the future when I have time.
NOT-UPDATED - DLC/Add-On-Content. I will update this when I have time.
(Game Boy Advance)​
Advance Wars [000500001015E100]

Advance Wars 2 Black Hole Rising [00050000101A3100]

Car Battler Joe [00050000101A9900]

Castlevania Aria of Sorrow [0005000010183F00]

Castlevania Circle of the Moon [000500001016F200]

Castlevania Harmony of Dissonance [0005000010176100]

CONTRA ADVANCE THE ALIEN WARS EX [00050000101AE500]

DK King of Swing [000500001017D600]

Drill Dozer [00050000101CB000]

FINAL FANTASY Tactics Advance [00050000101E0700]

FINAL FIGHT ONE [0005000010193100]

Fire Emblem [0005000010173B00]

Fire Emblem The Sacred Stones [000500001017CF00]

F-Zero - GP Legend [0005000010182A00]

F-Zero Maximum Velocity [0005000010156700]

Game & Watch Gallery 4 [00050000101CB200]

Golden Sun [000500001015D800]

Golden Sun The Lost Age [0005000010176D00]

Harvest Moon Friends of Mineral Town [0005000010190000]

Harvest Moon More Friends of Mineral Town [000500001018FF00]

Kirby & The Amazing Mirror [000500001015DE00]

Kirby Nightmare in Dream Land [000500001016F400]

KLONOA 2 Dream Champ Tournament [0005000010184300]

KLONOA Empire of Dreams [000500001016D100]

KONAMI KRAZY RACERS [00050000101AE800]

Kuru Kuru Kururin [000500001017BC00]

Mario & Luigi Saga [0005000010157400]

Mario Golf Advance Tour [000500001016F800]

Mario Kart Super Circuit [000500001017D300]

Mario Party Advance [0005000010181100]

Mario Pinball Land [0005000010174000]

Mario Tennis Power Tour [0005000010169A00]

Mario vs Donkey Kong [000500001015DB00]

Medabots AX Metabee [00050000101AD300]

Medabots AX Rokusho [00050000101AD000]

Medabots Metabee [0005000010198200]

Medabots Rokusho [0005000010197F00]

MEGA MAN & BASS [000500001018E700]

MEGA MAN BATTLE CHIP CHALLENGE [0005000010180100]

MEGA MAN BATTLE NETWORK [000500001017FF00]

MEGA MAN BATTLE NETWORK 2 [0005000010188200]

MEGA MAN BATTLE NETWORK 3 BLUE [0005000010188800]

MEGA MAN BATTLE NETWORK 3 WHITE [0005000010188500]

MEGA MAN BATTLE NETWORK 4 BLUE MOON [0005000010192800]

MEGA MAN BATTLE NETWORK 4 RED SUN [0005000010192B00]

MEGA MAN BATTLE NETWORK 5 TEAM COLONEL [000500001019F300]

MEGA MAN BATTLE NETWORK 5 TEAM PROTOMAN [000500001019F700]

MEGA MAN BATTLE NETWORK 6 CYBEAST FALZAR [00050000101C0200]

MEGA MAN BATTLE NETWORK 6 CYBEAST GREGAR [00050000101C0500]

MEGA MAN ZERO [0005000010180300]

MEGA MAN ZERO 2 [000500001018EA00]

MEGA MAN ZERO 3 [0005000010192E00]

MEGA MAN ZERO 4 [000500001019F000]

Metroid Fusion [0005000010157100]

Metroid Zero Mission [000500001016FA00]

Mr. Driller 2 [000500001016CF00]

NAMCO MUSEUM [000500001017A000]

ONIMUSHA TACTICS [00050000101A9300]

PAC-MAN Collection [0005000010173900]

Pocky & Rocky with Becky [00050000101A9800]

Pokemon Mystery Dungeon Red Rescue Team [00050000101D0C00]

Pokemon Pinball Ruby & Sapphire [0005000010183600]

Polarium Advance [00050000101B9D00]

Rayman 3 [00050000101D5900]

Rayman Advance [00050000101D5B00]

Super Ghouls'n Ghosts [000500001018E400]

Super Mario Advance [0005000010173600]

Super Mario Advance 4 Super Mario Bros. 3 [0005000010169D00]

Super Mario World Super Mario Advance 2 [000500001016F600]

SUPER STREET FIGHTER TURBO REVIVAL [000500001019BD00]

The Legend of Zelda The Minish Cap [000500001015E400]

Wario Land 4 [000500001016A000]

WarioWare Inc. Mega Microgame [0005000010156E00]

Yoshi's Island Super Mario Advance 3 [0005000010156A00]
​
(NES)​
Adventure Island [0005000010134100]

Adventures of Lolo [000500001016B400]

Balloon Fight [0005000010108800]

Baseball [0005000010149900]

Baseball Simulator 1000 [00050000101A7500]

Bases Loaded [000500001016BB00]

Blaster Master [000500001018BD00]

Castlevania [0005000010151400]

Castlevania II Simon's Quest [0005000010153B00]

Castlevania III Dracula's Curse [000500001015F400]

City Connection [00050000101C2000]

Clu Clu Land [000500001014A500]

Crash 'n the Boys Street Challenge [000500001017F500]

DIG DUG [0005000010174700]

DIG DUG II [00050000101A7700]

Donkey Kong [0005000010107F00]

Donkey Kong 3 [000500001014A800]

Donkey Kong Jr. [0005000010129800]

Donkey Kong Jr. Math [0005000010174400]

Double Dragon [0005000010153700]

Double Dragon II The Revenge [0005000010170C00]

Double Dragon III The Sacred Stones [00050000101C2800]

Dr. Mario [0005000010153100]

Duck Hunt [0005000010192500]

EarthBound Beginnings [0005000010133100]

Excitebike [0005000010108200]

Flying Dragon The Secret Scroll [000500001015FC00]

Flying Warriors [000500001019FD00]

Galaga [000500001012E300]

Gargoyle's Quest II The Demon Darkness [000500001016C200]

GHOSTS'N GOBLINS [0005000010134400]

Golf [000500001014AB00]

Gradius [000500001011AE00]

Hogan's Alley [00050000101B5500]

Ice Climber [0005000010107500]

Ice Hockey [0005000010150500]

Kid Icarus [000500001012FD00]

Kirby's Adventure [0005000010107800]

Kung-Fu Heroes [0005000010161200]

Life Force [0005000010170F00]

Little Ninja Brothers [000500001019FA00]

Lode Runner [000500001011AC00]

Mach Rider [0005000010160800]

MAPPY-LAND [000500001018B900]

Mario Bros [0005000010107C00]

Mega Man [0005000010114500]

Mega Man 2 [0005000010114800]

Mega Man 3 [0005000010129F00]

Mega Man 4 [000500001012E700]

Mega Man 5 [000500001016BF00]

MEGA MAN 6 [0005000010160C00]

Metroid [000500001012F400]

Mighty Bomb Jack [0005000010158A00]

Mighty Final Fight [0005000010177B00]

NES Open Tournament Golf [0005000010152E00]

Ninja Gaiden [0005000010158700]

Ninja Gaiden II The Dark Sword of Chaos [00050000101C2200]

Ninja Gaiden III The Ancient Ship of Doom [00050000101C2400]

Pac-Land [000500001016B800]

PAC-MAN [0005000010119200]

Pinball [0005000010149F00]

Punch-Out!! Featuring Mr. Dream [0005000010108B00]

Renegade [0005000010153400]

River City Ransom [00050000101A0500]

S.C.A.T. [000500001017F900]

Shadow of the Ninja [000500001017F700]

SkyKid [0005000010186000]

Soccer [0005000010160500]

Solomon's Key [0005000010129C00]

Spelunker [000500001011A900]

StarTropics [00050000101B5A00]

STINGER [000500001018B500]

Street Fighter 2010 The Final Fight [0005000010177E00]

Super C [0005000010158E00]

Super Dodge Ball [0005000010151100]

Super Mario Bros. [0005000010106D00]

Super Mario Bros. 2 [0005000010108500]

Super Mario Bros. 3 [0005000010107000]

Super Mario Bros. The Lost Levels [000500001012F700]

TECMO BOWL [00050000101C2600]

Tennis [0005000010149C00]

THE ADVENTURES OF BAYOU BiLLY [0005000010186300]

The Legend of Zelda [000500001012FA00]

Ufouria The Saga [0005000010171200]

Urban Champion [000500001014A200]

Volleyball [000500001015F000]

VS. Excitebike [00050000101B5800]

Wario's Woods [0005000010150800]

Wild Gunman [00050000101A7200]

Wrecking Crew [000500001012DF00]

Xevious [0005000010113F00]

Yoshi [0005000010114200]

Zelda II - The Adventure of Link [0005000010130000]

Zoda's Revenge Star Tropics II [00050000101B5C00]
​
(Nintendo 64)​
1080 Snowboarding [00050000101A5B00]

Bomberman 64 [00050000101FE800]

Donkey Kong 64 [0005000010199200]

Excitebike 64 [00050000101E6500]

F-Zero X [00050000101EBC00]

Harvest Moon 64 [00050000101FEA00]

Kirby 64 The Crystal Shards [00050000101A0E00]

Mario Golf [00050000101A5900]

Mario Kart 64 [00050000101B4600]

Mario Party 2 [00050000101C5D00]

Mario Tennis [00050000101A1000]

Ogre Battle 64 Person of Lordly Caliber [00050000101E6700]

Paper Mario [0005000010199700]

Pokemon Snap [00050000101DA800]

Sin & Punishment [00050000101B4800]

Star Fox 64 [00050000101AC400]

Super Mario 64 [0005000010199500]

The Legend of Zelda Majora's Mask [00050000101BAF00]

The Legend of Zelda Ocarina of Time [0005000010199B00]

Wave Race 64 [00050000101AC600]

Yoshi's Story [00050000101BB200]
​
(Nintendo DS)​
Advance Wars Dual Strike [00050000101DA500]

Animal Crossing Wild World [00050000101D2000]

Big Brain Academy [0005000010198C00]

Brain Age Train Your Brain in Minutes a Day! [0005000010179B00]

DK Jungle Climber [00050000101A5300]

Fire Emblem Shadow Dragon [00050000101B3800]

Kirby Canvas Curse [00050000101B8900]

Kirby Mass Attack [00050000101C8700]

Kirby Squeak Squad [00050000101A5600]

Mario & Luigi Partners in Time [00050000101A2200]

Mario Hoops 3-on-3 [00050000101DA200]

Mario Kart DS [0005000010195700]

Mario Party DS [00050000101D2300]

Mario vs. Donkey Kong 2 March of the Minis [00050000101C8400]

Metroid Prime Hunters [00050000101B3B00]

New Super Mario Bros. [0005000010195A00]

Picross 3D [00050000101E6D00]

Pokemon Mystery Dungeon Blue Rescue Team [00050000101CC700]

Pokemon Mystery Dungeon Explorers of Sky [00050000101E0D00]

Pokemon Ranger [00050000101CC300]

Pokemon Ranger Guardian Signs [00050000101E7000]

Pokemon Ranger Shadows of Almia [00050000101E1000]

Star Fox Command [00050000101AC100]

Style Savvy [00050000101E6900]

Super Mario 64 DS [00050000101C3400]

The Legend of Zelda Phantom Hourglass [00050000101C3700]

The Legend of Zelda Spirit Tracks [00050000101B8C00]

Wario Master of Disguise [00050000101ABE00]

WarioWare Touched! [00050000101A1F00]

Yoshi Touch & Go [0005000010179E00]

Yoshi's Island DS [0005000010198900]
​
(Super NES)​
AXELAY [0005000010186600]

Brawl Brothers [0005000010141D00]

BREATH OF FIRE [0005000010178900]

Breath of Fire II [0005000010134B00]

Castlevania Dracula X [0005000010160000]

Contra III The Alien Wars [000500001012EE00]

Cybernator [0005000010140E00]

DEMON'S CREST [0005000010178C00]

Donkey Kong Country [0005000010109500]

Donkey Kong Country 2 Diddy's Kong Quest [000500001010A100]

Donkey Kong Country 3 Dixie Kong's Double Trouble [000500001017FC00]

EarthBound [0005000010133400]

Final Fight [0005000010130700]

Final Fight 2 [0005000010137A00]

Final Fight 3 [0005000010141A00]

F-Zero [0005000010119A00]

Genghis Khan II Clan of the Grey Wolf [0005000010190E00]

Harvest Moon [0005000010137600]

Kirby Super Star [0005000010109D00]

Kirby's Dream Course [0005000010119D00]

Kirby's Dream Land 3 [0005000010115300]

MEGA MAN 7 [0005000010174E00]

Mega Man X [0005000010130D00]

Mega Man X2 [0005000010141700]

Mega Man X3 [0005000010175200]

Metal Marines [0005000010186A00]

Natsume Championship Wrestling [0005000010178600]

Nobunaga's Ambition [0005000010171C00]

PAC-ATTACK [0005000010186C00]

Pac-Man 2 The New Adventures [00050000101C2A00]

Pilotwings [0005000010130400]

Rival Turf [0005000010191400]

Romance of the Three Kingdoms IV Wall of Fire [0005000010134700]

Street Fighter Alpha 2 [000500001016C500]

Street Fighter II The World Warrior [0005000010115000]

Street Fighter II Turbo Hyper Fighting [000500001012A600]

Super Castlevania IV [0005000010130A00]

SUPER E.D.F. Earth Defense Force [0005000010191200]

Super Ghouls'n Ghosts [000500001011A000]

Super Mario Kart [000500001010A900]

Super Mario RPG Legend of the Seven Stars [0005000010109200]

Super Mario World [0005000010108F00]

Super Metroid [000500001010A600]

Super Punch-Out!! [0005000010159100]

Super Street Fighter II The New Challengers [000500001011A400]

THE IGNITION FACTOR [0005000010196900]

The Legend of The Mystical Ninja [0005000010114C00]

The Legend of Zelda A Link to the Past [0005000010109800]

Uncharted Waters New Horizons [0005000010141200]

Vegas Stakes [0005000010137400]

Wild Guns [0005000010178300]
​
(TurboGrafx16)​
Air Zonk [0005000010164F00]

Alien Crush [0005000010165900]

Battle Chopper [0005000010164300]

BATTLE LODE RUNNER [0005000010215A00]

Blazing Lazers [0005000010165700]

Bomberman '93 [0005000010215C00]

BOMBERMAN '94 [0005000010166D00]

Bomberman Panic Bomber [0005000010167F00]

BONK 3 Bonk's Big Adventure [0005000010165300]

Bonk's Adventure [0005000010164700]

Bonk's Revenge [0005000010165100]

Break in [0005000010167300]

CHEW MAN FU [0005000010165F00]

China Warrior [0005000010165500]

DETANA TWIN BEE [0005000010166F00]

Devil's Crush [0005000010167D00]

Digital Champ Battle Boxing [0005000010167100]

Double Dragons [0005000010166500]

Dungeon Explorer [0005000010167700]

Final Soldier [0005000010166100]

Gradius [0005000010164500]

IMAGEFIGHT [0005000010163D00]

IMAGEFIGHT 2 [0005000010164000]

Legend of Hero Tonma [0005000010163700]

Lords of Thunder [0005000010167B00]

MOTOROADER [0005000010167500]

NECROMANCER [0005000010215E00]

NEUTOPIA [0005000010164D00]

NEUTOPIA II [0005000010165B00]

New Adventure Island [0005000010164900]

Ninja Spirit [0005000010163A00]

Power Golf [0005000010166900]

R-TYPE [0005000010163200]

Salamander [0005000010166B00]

Shockman [0005000010165D00]

SOLDIER BLADE [0005000010166700]

Super Star Soldier [0005000010164B00]

VICTORY RUN [0005000010166300]

Vigilante [0005000010163400]

World Sports Competition [0005000010167900]
​
(Wii Retail & eShop)​
Donkey Kong Country Returns [000500001019CF00]

Donkey Kong Jungle Beat [00050000101ED200]

Excitebots Trick Racing [00050000101B2600]

Kirby's Epic Yarn [00050000101B1700]

Kirby's Return to Dream Land [000500001019D500]

Lost in Shadow [00050000101B7D00]

Mario Sports Mix [00050000101B1A00]

Mario Strikers Charged [00050000101BE600]

Mario Super Sluggers [00050000101BE200]

Metroid Other M [000500001019E000]

Metroid Prime Trilogy [000500001019DD00]

Pandora's Tower [00050000101B1300]

Pikmin [00050000101EC100]

Pikmin 2 [00050000101EBE00]

PokePark Wii Pikachu's Adventure [000500001019E300]

Punch-Out!! [000500001019D200]

Rayman Raving Rabbids [00050000101F0D00]

RESIDENT EVIL 4 Wii EDITION [00050000101BD700]

Resident Evil The Umbrella Chronicles [00050000101ECD00]

Rhythm Heaven Fever [00050000101B0700]

Sin & Punishment Star Successor [00050000101B0A00]

Super Mario Galaxy [00050000101BFE00]

Super Mario Galaxy 2 [000500001019CC00]

Super Paper Mario [00050000101BD100]

The Legend of Zelda Skyward Sword [00050000101B1000]

Trauma Team [00050000101B7800]

Wario Land Shake It [00050000101BDF00]

WarioWare Smooth Moves [00050000101ECA00]

Xenoblade Chronicles [000500001019D800]

ZACK & WIKI QUEST FOR BARBAROS' TREASURE [00050000101BDA00]
​
(Wii U eShop Exclusive)​
1001 Spikes [0005000010176B00]

140 [00050000101FA800]

153 Hand Video Poker [00050000101D7F00]

360 Breakout [0005000010202D00]

3Souls [000500001017E700]

6180 the moon [0005000010175A00]

6-Hand Video Poker [00050000101D7A00]

8Bit Hero [00050000101F2800]

99Moves [0005000010183900]

99Seconds [000500001016E700]

A Day at the Carnival [00050000101EA400]

A World of Keflings [000500001017B300]

Absolutely Unstoppable MineRun [000500001020FD00]

Abyss [0005000010148500]

ACE - Alien Cleanup Elite [0005000010207C00]

ACT IT OUT! A Game of Charades [00050000101EC500]

Adventure Party Cats and Caverns [00050000101F6200]

Adventures of Pip [000500001018CF00]

Aenigma Os [00050000101D1A00]

Affordable Space Adventures [000500001018AB00]

Alice in Wonderland [0005000010202500]

Alphadia Genesis [000500001018FB00]

AMAZON BETA ENG [0005000010202A00]

AMAZON BETA JP [0005000010202900]

Amazon Instant Video [0005000010102E00]

amiibo tap Nintendo's Greatest Bits [00050000101B4200]

Angry Bunnies Colossal Carrot Crusade [000500001016EF00]

Angry Video Game Nerd Adventures [000500001018F400]

Animal Crossing Plaza [0005000010145600]

Animal Gods [00050000101D1200]

Annihilation [0005000010206600]

Another World - 20th Anniversary Edition [0005000010175500]

Aperion Cyberstorm [00050000101BC900]

Aqua TV [000500001020D800]

Archery by Thornbury Software [00050000101E6300]

Armikrog [00050000101F1300]

Armillo [000500001016AC00]

Armored ACORNs Action Squirrel Squad [00050000101EA900]

Arrow Time U [0005000010195F00]

Art Academy Home Studio [000500001017BF00]

Art Academy SketchPad [0005000010142C00]

Art of Balance [0005000010135000]

Ascent of Kings [00050000101D6300]

Asdivine Hearts [00050000101E7B00]

Asteroid Quarry [00050000101B4F00]

Astral Breakers [00050000101BBC00]

Ava and Avior Save the Earth [000500001016FD00]

AVOIDER [00050000101DEE00]

Axiom Verge [00050000101F7900]

B3 Game Expo For Bees [00050000101E1F00]

Back to Bed [00050000101F0200]

BADLAND Game of the Year Edition [000500001019A600]

Baila Latino [000500001017C400]

Ballpoint Universe Infinite [000500001016FE00]

Batman Arkham Origins Blackgate - Deluxe Edition [000500001016DF00]

Beatbuddy [00050000101A4300]

Bigley's Revenge [00050000101CA100]

Bird Mania Party [00050000101E4C00]

Bit Dungeon+ [00050000101A7E00]

BIT.TRIP Presents... Runner2 Future Legend of Rhythm Alien [000500001011AF00]

Blackjack 21 [00050000101FBB00]

Blasting Agent Ultimate Edition [00050000101FAA00]

Blek [00050000101A4B00]

BLOC [00050000101FC000]

Block Zombies! [0005000010201D00]

Blockara [00050000101B4900]

Blocky Bot [00050000101BC700]

BLOK DROP U [000500001016E500]

BLOK DROP X TWISTED FUSION [000500001019A700]

Blue-Collar Astronaut [00050000101D1300]

Bombing Bastards [000500001016AB00]

Booty Diver [00050000101D1700]

BOX UP [0005000010212B00]

Brave Tank Hero [00050000101CFB00]

Breakout Defense [000500001020BA00]

Breakout Defense 2 [0005000010216400]

Breezeblox [00050000101A8900]

Brick Breaker [00050000101FFB00]

BRICK RACE [000500001020E000]

BrickBlast U! [000500001017A700]

Bridge Constructor Playground [000500001020B100]

Bubble Gum Popper [00050000101BBD00]

Buddy & Me Dream Edition [00050000101ECF00]

Cake Ninja 3 The Legend Continues [000500001018D400]

Candy Hoarder [00050000101B0000]

Canvaleon [00050000101CE100]

CastleStorm [0005000010133700]

CHARIOT [000500001017AC00]

Chasing Aurora [000500001011C000]

Chasing Dead [000500001017E400]

Chests O' Booty [0005000010187200]

Child of Light [000500001015B200]

Chompy Chomp Chomp Party [00050000101A9E00]

Christmas Adventure of Rocket Penguin [00050000101E2E00]

Chroma Blast [00050000101DE000]

Chronicles of Teddy Harmony of Exidus [00050000101C7B00]

Chubbins [000500001017AD00]

Citadale [00050000101F9000]

Citadale - The Legends Trilogy [000500001019A800]

Citizens of Earth [0005000010177200]

Cloudberry Kingdom [000500001011C600]

Coaster Crazy Deluxe [000500001014CF00]

Cocoto Magic Circus 2 [0005000010139A00]

Collateral Thinking [00050000101FAB00]

COLOR BOMBS [00050000101ABB00]

COLOR CUBES [000500001020EC00]

Color Symphony 2 [00050000101EAF00]

Color Zen [000500001016CE00]

Color Zen Kids [0005000010172200]

COQUI THE GAME [0005000010211000]

Cosmophony [0005000010197200]

Costume Quest 2 [000500001017DA00]

Crab Cakes Rescue [00050000101AFD00]

Crunchyroll [0005000010172A00]

Cube Blitz [00050000101AD800]

Cube Life Island Survival [00050000101A6400]

Cube Life Pixel Action Heroes [00050000101A4F00]

Cubemen 2 [000500001014FD00]

Cubeshift [0005000010213B00]

Cubit The Hardcore Platformer Robot HD [0005000010205000]

CUP CRITTERS [00050000101FE200]

Cutie Clash [00050000101D6F00]

Cutie Pets Go Fishing [00050000101E3700]

Cutie Pets Jump Rope [00050000101DE700]

Cutie Pets Pick Berries [00050000101D5300]

Daikon Set [0005000010211400]

Dare Up Adrenaline [00050000101AD900]

Darts Up [0005000010135100]

Defend your Crypt [00050000101F5E00]

Defense Dome [00050000101A3E00]

Demonic Karma Summoner [00050000101EF400]

Dinox [000500001018F500]

Discovery [00050000101D9B00]

Dodge Club Party [00050000101A8100]

Dolphin Up [000500001017DB00]

DON'T CRASH [00050000101D2800]

Don't Starve Giant Edition [00050000101C4300]

Don't Touch Anything Red [000500001018EE00]

Dot Arcade [00050000101A9F00]

Double Breakout [0005000010205700]

Double Breakout II [000500001020FE00]

Dr. Luigi [0005000010152A00]

Dracula's Legacy [00050000101F5000]

Dragon Fantasy The Black Tome of Ice [00050000101B2900]

Dragon Fantasy The Volumes of Westeria [00050000101B2A00]

Dragon Skills [00050000101D9100]

Draw 2 Survive [00050000101DFA00]

Draw a Stickman EPIC 2 [0005000010213D00]

DREAMALS [00050000101EB500]

DREAMALS DREAM QUEST [0005000010203B00]

Dual Core [00050000101E3800]

Dungeon Hearts DX [00050000101F8A00]

Dungeons & Dragons Chronicles of Mystara [000500001012C000]

EARTHLOCK: Festival of Magic [0005000010212600]

Eba & Egg A Hatch Trip [00050000101ADA00]

Ectoplaza [00050000101F8500]

EDGE [0005000010152200]

Educational Pack of Kids Games [00050000101FBD00]

Electronic Super Joy [00050000101CEE00]

Electronic Super Joy Groove City [0005000010197300]

Elliot Quest [000500001019AD00]

Emojikara A Clever Emoji Match Game [00050000101EF500]

Endless Golf [00050000101D1400]

Epic Dumpster Bear [00050000101A8200]

Escape From Flare Industries [00050000101E5500]

Evofish [0005000010147300]

Exile's End [00050000101FF200]

Explody Bomb [00050000101D7700]

Extreme Exorcism [00050000101BA500]

F1 RACE STARS POWERED UP EDITION [0005000010138D00]

Factotum [00050000101AAF00]

Falling Skies The Game [0005000010138600]

Family Tennis SP [000500001019AE00]

FAST Racing NEO [000500001012F000]

Fat City [0005000010182D00]

Fatal Frame Maiden of Black Water [00050000101D0600]

FIFTEEN [0005000010211500]

Fist of the North Star Ken's Rage 2 [000500001012B900]

Fit Music [0005000010177300]

Flapp & Zegeta [0005000010193900]

Flight of Light [0005000010181400]

Flowerworks HD Follie's Adventure [000500001016FF00]

forma.8 [00050000101FA100]

Frederic Resurrection of Music [0005000010184500]

Free Balling [00050000101ACA00]

Freedom Planet [00050000101C3100]

FreezeME [00050000101D5F00]

Frenchy Bird [000500001017DC00]

FullBlast [00050000101C0800]

Funk of Titans [00050000101B0100]

Funky Physics [00050000101D9C00]

Futuridium EP Deluxe [00050000101E8E00]

GAIABREAKER [000500001017A800]

GALAXY BLASTER [0005000010212D00]

Games for Toddlers [00050000101FBF00]

Gear Gauntlet [00050000101E9300]

Gemology [0005000010187400]

GEOM [000500001017AE00]

GetClose A game for RIVALS [0005000010182E00]

Ghost Blade HD [00050000101FFC00]

Giana Sisters Twisted Dreams [000500001014CB00]

Girls Like Robots [00050000101D1800]

Grand Prix Rock 'N Racing [0005000010200100]

GravBlocks+ [000500001016E300]

Gravity Badgers [000500001016B100]

Gravity+ [00050000101F6600]

Grumpy Reaper [00050000101D4500]

Guacamelee! Super Turbo Championship Edition [0005000010176800]

Gunman Clive HD Collection [00050000101D0900]

Heptrix [00050000101A3F00]

High Strangeness [0005000010199E00]

HIVE JUMP [00050000101DDF00]

Hold Your Fire A Game About Responsibility [00050000101D7800]

Hot Rod Racer [00050000101F5F00]

How to Survive [000500001014C700]

Hulu Plus [0005000010102D00]

Human Resource Machine [00050000101E1800]

Humanitarian Helicopter [00050000101E9500]

Hurry Up! Bird Hunter [00050000101FB800]

I C REDD [000500001020C000]

Ice Cream Surfer [0005000010182600]

Infinity Runner [0005000010183C00]

Inside My Radio [00050000101E5A00]

Internal Invasion [0005000010179300]

INVANOID [00050000101FAC00]

IQ Test [000500001018D000]

Island Flight Simulator [00050000101CF100]

Ittle Dew [0005000010179400]

I've Got to Run! [0005000010173100]

JACKPOT 777 [00050000101F9200]

Jett Tailfin [000500001012CD00]

Jewel Quest [00050000101E3200]

Job the Leprechaun [00050000101CFF00]

Joe's Diner [00050000101D5500]

Jolt Family Robot Racer [0005000010210B00]

Jones on Fire [00050000101D5600]

Jotun Valhalla Edition [00050000101F5700]

Journey of a Special Average Balloon [00050000101A8300]

Jumpy Cat [000500001018F600]

KEYTARI 8-bit Music Maker [00050000101CFC00]

Kick & Fennick [00050000101DC300]

KickBeat Special Edition [0005000010116700]

Knytt Underground [000500001014EF00]

Koi DX [0005000010207500]

Kung Fu FIGHT! [00050000101D6400]

Kung Fu Rabbit [000500001012D800]

Land it Rocket [00050000101D2A00]

Laser Blaster [0005000010202600]

Letter Quest Remastered [00050000101F5500]

Level 22 [00050000101D3C00]

Life of Pixel [00050000101A3B00]

Little Inferno [000500001011B200]

Lone Survivor The Director's Cut [000500001018D100]

LOST REAVERS [00050000101A4800]

Lost Reavers [0005000010204F00]

Lovely Planet [00050000101E0900]

Lucadian Chronicles [000500001015D300]

Lucentek - Activate [00050000101CA200]

Lucentek Beyond [00050000101EAE00]

Luv Me Buddies Wonderland [0005000010177400]

Mahjong [00050000101FFD00]

Mahjong Deluxe 3 [00050000101F2A00]

Mario vs. Donkey Kong Tipping Stars [0005000010149300]

Master Reboot [000500001016B200]

Maze [0005000010199F00]

Maze Break [000500001020D900]

Mega Maze [00050000101F9500]

Meme Run [0005000010194000]

Midnight [00050000101AEF00]

Midnight 2 [00050000101F7500]

Midtown Crazy Race [0005000010182F00]

Mighty Switch Force! 2 [000500001014FC00]

Mighty Switch Force! Hyper Drive Edition [000500001011B100]

Miko Mole [00050000101F2B00]

MikroGame Rotator [0005000010200D00]

Minecraft Story Mode - Episode 1 The Order of the Stone [00050000101E0100]

Mini Mario & Friends amiibo Challenge [00050000101C6200]

MINI-GAMES MADNESS VOLUME #1 - HELLO WORLD! [00050000101D7E00]

Molly Maggot [00050000101D7300]

Momonga Pinball Adventures [00050000101C8200]

Mon Premier Karaoke [000500001016DD00]

Monkey Pirates [0005000010170100]

Monster Hunter 3 Ultimate Packet Relay Tools for Nintendo 3DS [0005000010133600]

MOP Operation Cleanup [00050000101F2C00]

Mortar Melon [00050000101B8400]

Mr. Pumpkin Adventure [0005000010204200]

Mutant Alien Moles of the Dead [000500001020CE00]

Mutant Mudds Deluxe [000500001011C100]

Mutant Mudds Super Challenge [00050000101B9B00]

My Arctic Farm [0005000010175900]

My Exotic Farm [0005000010169500]

My Farm [000500001014D000]

My First Songs [0005000010158400]

My Jurassic Farm [0005000010175800]

My Style Studio Hair Salon [000500001014FE00]

My Style Studio Notebook [0005000010156000]

Nano Assault Neo [0005000010110100]

Napster [00050000101BCB00]

Near Earth Objects [00050000101CFD00]

Neon Battle [00050000101CA300]

NES REMIX [0005000010146000]

NES Remix 2 [0005000010162500]

Netflix [0005000010105A00]

Never Alone (Kisima Ingitchuna) [00050000101CCF00]

Nihilumbra [0005000010177500]

Ninja Pizza Girl [0005000010196000]

Ninja Strike Dangerous Dash [00050000101D3700]

Noitu Love Devolution [00050000101EA500]

Nova-111 [00050000101C0A00]

Now I know my ABCs [00050000101D6E00]

Octocopter Super Sub Squid Escape [0005000010208700]

Octodad Dadliest Catch [00050000101C6A00]

Oddworld New 'n' Tasty [00050000101DB000]

Ohayou! Beginner's Japanese [00050000101FA000]

OlliOlli [00050000101A6900]

Olympia Rising [00050000101E3400]

ONE PIECE Unlimited World Red [0005000010175C00]

ORBIT [0005000010210E00]

Outside the Realm [00050000101D0800]

Overworld Defender Remix [0005000010202100]

PANDA LOVE [0005000010200E00]

Paparazzi [00050000101AA100]

Paper Monsters Recut [0005000010175400]

Paranautical Activity [00050000101BC800]

PEG SOLITAIRE [00050000101C6B00]

PENTAPUZZLE [00050000101BA700]

Percy's Predicament [000500001014FF00]

Perpetual Blast [00050000101DCF00]

Piano Teacher [00050000101FC400]

Pic-a-Pix Color [000500001020D700]

PictoParty [00050000101DB100]

Pier Solar and the Great Architects [0005000010170200]

Pikmin Short Movies HD [0005000010161800]

PINBALL [0005000010211600]

Pinball Arcade [0005000010138500]

Pinball Breakout [0005000010206C00]

PING 1.5+ [000500001017AF00]

Pirate Pop Plus [00050000101F8B00]

Pixel Paint [0005000010176400]

PIXEL SLIME U [00050000101D2900]

PixelJunk Monsters [00050000101B0200]

PixelMaker [00050000101F5D00]

PixlCross [00050000101AF400]

Placards [00050000101C7200]

Plantera [0005000010204800]

Plenty of Fishies [0005000010179500]

Pokemon Rumble U [0005000010147700]

POKER DICE SOLITAIRE FUTURE [000500001018A400]

PONCHO [00050000101CC000]

Preston Sterling [000500001020F800]

Prism Pets [00050000101FD800]

PSIBO [00050000101E1E00]

psyscrolr [00050000101ACB00]

Puddle [0005000010110500]

Pumped BMX + [00050000101C7D00]

Pure Chess [0005000010147400]

Pushmo World [0005000010171F00]

Puzzle Monkeys [00050000101A8600]

Q.U.B.E Director's Cut [00050000101D8000]

Quadcopter Pilot Challenge [00050000101CF500]

Queen's Garden [00050000101F4700]

Quest of Dungeons [00050000101F1400]

RACE THE SUN [00050000101BF000]

RADIANTFLUX HYPERFRACTAL [000500001020C300]

Rakoo & Friends [00050000101D4A00]

Red Riding Hood [0005000010190400]

REPLAY VHS is not dead [00050000101E3000]

Reptilian Rebellion [00050000101F4C00]

Retro Road Rumble [0005000010205B00]

Revenant Saga [0005000010212F00]

RIVE Event Preview [00050000101CBF00]

Rock 'N Racing Off Road [0005000010148200]

Rock 'N Racing Off Road DX [00050000101D8D00]

Rock Zombie [0005000010195E00]

Rorrim [0005000010202700]

Roving Rogue [000500001017B000]

RTO [0005000010216300]

Rubik's Cube [0005000010156400]

Run Run and Die [00050000101F2D00]

Runbow [0005000010183000]

RUSH [0005000010152600]

Rynn's Adventure Trouble in the Enchanted Forest [00050000101E1900]

Santa Factory [00050000101BC200]

Scram Kitty and his Buddy on Rails [0005000010149500]

Scribble [000500001020BB00]

SDK Paint [000500001017EB00]

SDK Spriter [00050000101AA300]

Severed [00050000101BA900]

Shadow Archer [00050000101FB400]

Shadow Puppeteer [0005000010189F00]

Shantae and the Pirate's Curse [00050000101A5F00]

Shantae Risky's Revenge - Director's Cut [00050000101A6100]

Shapes of Gray [000500001019A100]

Shiftlings [00050000101A7F00]

Shiny The Firefly [0005000010179600]

SHOOT THE BALL [0005000010201000]

Shooting Range by Thornbury Software [00050000101E6200]

SHOOTY SPACE [00050000101FAD00]

SHUT THE BOX [000500001018D700]

Shutshimi [00050000101B2C00]

Shuttle Rush [000500001017B100]

SKEASY [00050000101E7800]

Sketch Wars [00050000101D4C00]

SKORB [0005000010205800]

Skunky B's Super Slots Saga #1 [00050000101FC500]

Sky Force Anniversary [0005000010202800]

Slender The Arrival [0005000010184900]

Slots - Pharaoh's Riches [00050000101D7600]

Smart Adventures - Mission Math [000500001018F800]

Snake Den [0005000010183100]

Snowball [00050000101DFD00]

Solitaire [00050000101FFF00]

Solitaire Dungeon Escape [00050000101D0000]

Soon Shine [000500001018EC00]

Soul Axiom [0005000010189100]

Space Hulk [00050000101ADE00]

Space Hunted [0005000010207600]

SpaceRoads [00050000101ED000]

SPHERE SLICE [0005000010211700]

SphereZor [00050000101ED600]

Spheroids [00050000101E3600]

SPIKEY WALLS [000500001019A300]

Spin The Bottle Bumpie's Party [0005000010147F00]

SPLASHY DUCK [00050000101E7900]

Sportsball [0005000010189200]

Spot The Differences Party! [000500001014DF00]

Spy Chameleon [000500001019C100]

Squids Odyssey [0005000010157A00]

Star Fox Guard Special Demo [00050000101DCD00]

Star Fox Zero The Battle Begins + Training [0005000010201B00]

Star Ghost [00050000101DD000]

Star Sky [00050000101D8A00]

Star Sky 2 [00050000101F3E00]

Star Splash Shattered Star [00050000101F0300]

Star Wars Pinball [0005000010135200]

STARWHAL [000500001019ED00]

Stealth Inc 2 A Game of Clones [0005000010176500]

SteamWorld Dig [000500001018F100]

SteamWorld Heist [00050000101A4000]

STEEL LORDS [00050000101FE500]

STEEL RIVALS [00050000101D9500]

Stick it to the Man [000500001016E000]

Stone Shire [00050000101A4C00]

Sudoku and Permudoku [00050000101E4800]

Sudoku Party [0005000010209E00]

Super Destronaut [00050000101B9600]

Super Destronaut 2 Go Duck Yourself [00050000101F9400]

Super Hero Math [00050000101FC600]

Super Meat Boy [00050000101F3F00]

SUPER ROBO MOUSE [000500001017A900]

Super Toy Cars [000500001016DE00]

Super Ultra Star Shooter [0005000010213C00]

Surfin' Sam - Attack of the Aqualites [00050000101F6000]

Suspension Railroad Simulator [00050000101A8700]

SWAP BLOCKS [000500001020F400]

Swap Fire [00050000101DAC00]

Sweetest Thing [00050000101F4800]

Swords & Soldiers [000500001017C700]

Swords & Soldiers II [00050000101A1B00]

TABLETOP GALLERY [00050000101C6900]

Tachyon Project [000500001019B000]

Tadpole Treble [00050000101A6000]

Tallowmere [00050000101F4900]

TANK! TANK! TANK! (DL) [0005000010133800]

TAP TAP ARCADE [00050000101E7D00]

TAP TAP ARCADE 2 [00050000101F7C00]

TEMPLE OF YOG [0005000010189A00]

Tengami [000500001015B100]

Teslagrad [000500001018A100]

Teslapunk [000500001018AF00]

Test Your Mind [00050000101D6200]

Tetraminos [00050000101FFE00]

Tetrobot & Co. [000500001018ED00]

The Beggar's Ride [00050000101EB300]

The Binding of Isaac Rebirth [00050000101A3C00]

The Bridge [00050000101C5400]

The Cave [000500001010FA00]

The Deer God [00050000101E7300]

The Fall [0005000010189300]

The First Skunk Bundle [00050000101FC700]

The Gem Collector [00050000101E5000]

The Girl and the Robot [00050000101F9D00]

The Legend of Zelda Hyrule Historia [000500001014CA00]

The Letter [0005000010181700]

The Mysterious Cities of Gold Secret Paths [0005000010156500]

The Perplexing Orb [00050000101C3000]

The Quiet Collection [00050000101D0100]

The Rivers of Alice Extended Version [00050000101CCD00]

The Stonecutter [00050000101C7300]

The Swapper [000500001018D300]

The Swindle [00050000101C0B00]

Thomas Was Alone [000500001018B000]

Tilelicious Delicious Tiles [00050000101AFA00]

Tiny Galaxy [0005000010193D00]

TITANS TOWER [0005000010201500]

TNT Racers - Nitro Machines Edition [000500001014F000]

Toby The Secret Mine [00050000101F8800]

Toki Tori [0005000010152300]

Toki Tori 2+ [0005000010128700]

Tomeling in Trouble [00050000101AE200]

Toon Tanks [00050000101A4400]

Toon War [000500001020CB00]

TOSS N GO [000500001018F900]

Totem Topple [00050000101BAA00]

Toto Temple Deluxe [00050000101AE300]

TOUCH SELECTIONS [00050000101E7F00]

Trine 2 Director's Cut [0005000010128A00]

Trine Enchanted Edition [0005000010189E00]

Triple Breakout [000500001020FF00]

Tri-Strip [00050000101B2E00]

Turtle Tale [000500001017B200]

Twin Robots [00050000101F8C00]

Twisted Fusion [0005000010193E00]

Typoman [00050000101C6C00]

U Host [0005000010183400]

Ultratron [00050000101A1C00]

Underground [00050000101BCD00]

Unepic [0005000010132800]

Uplay [000500001011BA00]

Use Your Words [000500001020A800]

uWordsmith [00050000101A8000]

Vaccine [000500001020B200]

Vector Assault [00050000101AA200]

Vektor Wars [00050000101DC000]

Volcanic Field 2 [00050000101EB400]

Volgarr the Viking [00050000101F6800]

VoxelMaker [00050000101DB800]

VRog [0005000010209600]

WALL BALL [000500001020ED00]

Watchup Your Daily Newscast [0005000010198700]

Whispering Willows [00050000101C7E00]

Wicked Monsters BLAST! HD+ [00050000101C8100]

Wii Fit U - Trial Version [0005000010159900]

Wii Fit U Info [000500001016A900]

Wii Fit U Quick Check [0005000010132600]

Wii U Panorama View Bird's-Eye View [0005000010131100]

Wii U Panorama View Carnival in Rio [0005000010131200]

Wii U Panorama View Demo Trailer [0005000010131B00]

Wii U Panorama View Double-Decker Tour [0005000010131000]

Wii U Panorama View Kyoto Sightseeing [0005000010131300]

Wind-up Knight 2 [00050000101CF700]

Wings of Magloryx [000500001016AE00]

WinKings [000500001020CC00]

Woah Dave! [00050000101BCE00]

Wooden Sen'SeY [0005000010158300]

Word Logic by POWGI [00050000101FCE00]

Word Party [00050000101C5500]

Word Puzzles by POWGI [00050000101CFA00]

Word Search by POWGI [00050000101BCF00]

Words Up! Academy [0005000010208900]

Xavier [000500001018F300]

Xeodrifter [00050000101D1600]

XType Plus [0005000010170400]

Y.A.S.G [0005000010207700]

Year Walk [00050000101CA600]

YouTube [0005000010105700]

YouTube Beta [000500001014CE00]

ZaciSa's Last Stand [000500001016E600]

Zen Pinball 2 [0005000010115F00]

Ziggurat [00050000101F9C00]

Zombeer [000500001019EA00]

Zombie Brigade No Brain No Gain [0005000010181C00]

Zombie Defense [000500001019EE00]
​
(Wii U Retail & eShop)​
Adventure Time Explore the Dungeon Because I DON'T KNOW! [0005000010144000]

Adventure Time Finn & Jake Investigations [00050000101AC700]

Angry Birds Star Wars [0005000010145E00]

Angry Birds Trilogy [0005000010138A00]

Assassin's Creed III [0005000010106B00]

Assassin's Creed IV Black Flag [0005000010138B00]

Barbie and her Sisters Puppy Rescue [00050000101D1000]

Barbie Dreamhouse Party [0005000010118100]

Batman Arkham City Armored Edition [000500001010AB00]

Batman Arkham Origins [0005000010137C00]

Bayonetta [0005000010157E00]

Bayonetta 2 [0005000010172600]

Ben 10 Omniverse [000500001010AC00]

Ben 10 Omniverse 2 [0005000010147500]

Brunswick Pro Bowling [00050000101D4200]

Captain Toad Treasure Tracker [0005000010180600]

Cars 3 Driven to Win [0005000010209900]

Darksiders II [000500001010AD00]

Darksiders Warmastered Edition [00050000101FA600]

Deus Ex Human Revolution - Director's Cut [000500001012BA00]

Devil's Third [0005000010177600]

Disney Epic Mickey 2 The Power of Two [000500001010DB00]

Disney Infinity [0005000010132900]

Disney Infinity (2.0 Edition) [000500001016DC00]

Disney Infinity 3.0 Edition [00050000101AC900]

Disney Planes [000500001011C500]

Donkey Kong Country Tropical Freeze [0005000010137F00]

DuckTales Remastered [0005000010129000]

EA SPORTS FIFA Soccer 13 [000500001010D900]

ESPN Sports Connection [000500001010B400]

Family Party 30 Great Games Obstacle Arcade [000500001010F300]

Game & Wario [000500001011F200]

Game Party Champions [000500001010E400]

Hello Kitty Kruisers [0005000010147E00]

Hot Wheels World's Best Driver [0005000010143300]

How to Train Your Dragon 2 [0005000010161A00]

Hyrule Warriors [000500001017D800]

Injustice Gods Among Us [0005000010111700]

JEOPARDY! [0005000010111100]

Just Dance 2014 [0005000010139900]

Just Dance 2015 [0005000010179100]

Just Dance 2016 [00050000101B9000]

Just Dance 2017 [00050000101EB200]

Just Dance 2018 [0005000010211300]

Just Dance 4 [000500001010AE00]

Just Dance Disney Party 2 [0005000010162F00]

Just Dance Kids 2014 [0005000010145200]

Kirby and the Rainbow Curse [00050000101ABC00]

Kung Fu Panda Showdown of Legendary Legends [00050000101A6500]

Legend of Kay Anniversary [0005000010193400]

LEGO Batman 2 DC Super Heroes [0005000010135E00]

LEGO Batman 3 Beyond Gotham [000500001016AD00]

LEGO City Undercover [0005000010101A00]

LEGO Jurassic World [00050000101A6200]

LEGO Marvel Super Heroes [0005000010132B00]

LEGO Marvel's Avengers [00050000101BEF00]

LEGO Star Wars The Force Awakens [00050000101DAB00]

LEGO The Hobbit [000500001016A700]

Madden NFL 13 [000500001010D800]

Mario & Sonic at the Rio 2016 Olympic Games [00050000101E5300]

Mario & Sonic at the Sochi 2014 Olympic Winter Games [000500001010C700]

Mario Kart 8 [000500001010EC00]

Mario Party 10 [0005000010162D00]

Mario Tennis Ultra Smash [00050000101A3500]

Marvel Avengers Battle for Earth [000500001010AF00]

Mighty No. 9 [00050000101C9600]

Minecraft Wii U Edition [00050000101D9D00]

Monster High 13 Wishes [0005000010118200]

Monster High New Ghoul in School [00050000101C8D00]

Monster Hunter 3 Ultimate [0005000010118300]

NBA 2K13 [000500001010DA00]

Need for Speed Most Wanted U [0005000010128800]

New Super Mario Bros. U [0005000010101D00]

New Super Mario Bros. U and New Super Luigi U [000500001014B700]

NINJA GAIDEN 3 Razor's Edge [0005000010110A00]

Nintendo Land [0005000010102000]

PAC-MAN and the Ghostly Adventures [0005000010146300]

PAC-MAN and the Ghostly Adventures 2 [000500001017E600]

Paper Mario Color Splash [000500001F600A00]

Penguins of Madagascar [000500001018FD00]

Phineas and Ferb Quest for Cool Stuff [0005000010139400]

Pikmin 3 [000500001012BD00]

Planes Fire & Rescue [0005000010187B00]

Pokken Tournament [00050000101DF400]

Rabbids Land [000500001010B000]

Rayman Legends [000500001010B100]

Resident Evil Revelations [000500001012CF00]

Rise of the Guardians The Video Game [000500001010F200]

Rodea the Sky Soldier [00050000101BF600]

Scribblenauts Unlimited [000500001010B200]

Scribblenauts Unmasked A DC Comics Adventure [0005000010132C00]

Shantae Half-Genie Hero [00050000101DB200]

Shovel Knight [000500001016E100]

SiNG PARTY [0005000010101800]

Skylanders SuperChargers Portal Owner's Pack [00050000101B8500]

Skylanders SWAP Force [0005000010139200]

Skylanders Trap Team [000500001017C600]

Sonic & All-Stars Racing Transformed [000500001010B300]

Sonic Boom Rise of Lyric [0005000010175B00]

Sonic Lost World [0005000010128F00]

Splatoon [0005000010176900]

SpongeBob SquarePants Plankton's Robotic Revenge [0005000010146900]

Star Fox Guard [00050000101BEC00]

Star Fox Zero [00050000101B0400]

Super Mario 3D World [0005000010145C00]

Super Mario Maker [000500001018DC00]

Super Smash Bros. for Wii U [0005000010144F00]

TEKKEN TAG TOURNAMENT 2 Wii U EDITION [0005000010110000]

Terraria [000500001019C300]

The Amazing Spider-Man 2 [0005000010146A00]

The Amazing Spider-Man Ultimate Edition [000500001011C300]

The Book of Unwritten Tales 2 [00050000101EA200]

The Croods Prehistoric Party! [0005000010112000]

The Legend of Zelda Breath of the Wild [00050000101C9400]

The Legend of Zelda The Wind Waker HD [0005000010143500]

The Legend of Zelda Twilight Princess HD [000500001019E500]

The LEGO Movie Videogame [000500001014DE00]

The Peanuts Movie Snoopy's Grand Adventure [00050000101C4200]

The Smurfs 2 [0005000010113300]

The Voice [0005000010183300]

The Wonderful 101 [000500001012DC00]

Tokyo Mirage Sessions #FE [00050000101ED800]

Tom Clancy's Splinter Cell Blacklist [000500001010E300]

TRANSFORMERS PRIME [000500001010B500]

TRANSFORMERS Rise of the Dark Spark [000500001014C100]

Tumblestone [00050000101DAD00]

Turbo Super Stunt Squad [0005000010133900]

WARRIORS OROCHI 3 Hyper [0005000010110200]

Watch Dogs [0005000010142000]

Wheel of Fortune [0005000010111200]

Wii Fit U [0005000010102300]

Wii Party U [0005000010137D00]

Wii Sports Club [0005000010144D00]

Wipeout 3 [000500001010E800]

Wipeout Create & Crash [0005000010145500]

Xenoblade Chronicles X [00050000101C4D00]

Yoshi's Woolly World [0005000010184D00]

Your Shape Fitness Evolved 2013 [000500001010B600]

ZombiU [000500001010DD00]

Zumba Fitness World Party [0005000010142A00]
​
(Wii U Retail Only)​
007 Legends [000500001010E600]

Animal Crossing amiibo Festival [00050000101C6400]

Cabela's Big Game Hunter Pro Hunts [0005000010143200]

Cabela's Dangerous Hunts 2013 [000500001010E700]

Call of Duty Black Ops II [000500001010CF00]

Call of Duty Ghosts [0005000010146800]

Fast & Furious Showdown [0005000010111600]

Funky Barn [0005000010113C00]

Giana Sisters Twisted Dreams Director's Cut [00050000101D1100]

Guitar Hero Live [00050000101BA400]

LEGO Dimensions [0005000010194200]

Mass Effect 3 Special Edition [000500001010DC00]

Minecraft Story Mode - The Complete Adventure [000500001020A200]

NES Remix Pack [0005000010162800]

New Super Luigi U [0005000010142300]

Rapala Pro Bass Fishing [0005000010113D00]

Runbow Deluxe Edition [0005000010205C00]

SKYLANDERS GIANTS [000500001010D700]

Skylanders Imaginators [00050000101F4D00]

Sniper Elite V2 [0005000010134E00]

SteamWorld Collection [0005000010203E00]

TANK! TANK! TANK! [000500001010FD00]

The Walking Dead Survival Instinct [000500001011F300]
​
(AOC-DLC)
[AS OF JUNE 5th, 2017]
​
Adventure Time Explore the Dungeon Because I DON'T KNOW! [0005000C10144000]

Adventure Time Finn & Jake Investigations [0005000C101AC700]

Aqua TV [0005000C1020D800]

Assassin's Creed III [0005000C10106B00]

Batman Arkham Origins [0005000C10137C00]

BIT.TRIP Presents... Runner2 Future Legend of Rhythm Alien [0005000C1011AF00]

Call of Duty Ghosts [0005000C10146800]

CastleStorm [0005000C10133700]

FAST Racing NEO [0005000C1012F000]

Fatal Frame Maiden of Black Water [0005000C101D0600]

Fist of the North Star Ken's Rage 2 [0005000C1012B900]

Gravity+ [0005000C101F6600]

How to Survive [0005000C1014C700]

Hyrule Warriors [0005000C1017D800]

Injustice Gods Among Us [0005000C10111700]

Just Dance 2014 [0005000C10139900]

Just Dance 2015 [0005000C10179100]

Just Dance 2016 [0005000C101B9000]

Just Dance 4 [0005000C1010AE00]

Kung Fu Panda Showdown of Legendary Legends [0005000C101A6500]

LEGO Dimensions [0005000C10194200]

LEGO Marvel's Avengers [0005000C101BEF00]

Lucadian Chronicles [0005000C1015D300]

Mario Kart 8 [0005000C1010EC00]

Marvel Avengers Battle for Earth [0005000C1010AF00]

Mighty No. 9 [0005000C101C9600]

Minecraft Story Mode - Episode 1 The Order of the Stone [0005000C101E0100]

Minecraft Wii U Edition [0005000C101D9D00]

New Super Mario Bros. U [0005000C10101D00]

ONE PIECE Unlimited World Red [0005000C10175C00]

Pic-a-Pix Color [0005000C1020D700]

Pikmin 3 [0005000C1012BD00]

Pinball Arcade [0005000C10138500]

Pure Chess [0005000C10147400]

Resident Evil Revelations [0005000C1012CF00]

Runbow [0005000C10183000]

SDK Paint [0005000C1017EB00]

Sonic Boom Rise of Lyric [0005000C10175B00]

Sonic Lost World [0005000C10128F00]

Star Wars Pinball [0005000C10135200]

SteamWorld Heist [0005000C101A4000]

Super Smash Bros. for Wii U [0005000C10144F00]

TANK! TANK! TANK! (DL) [0005000C10133800]

The Legend of Zelda Breath of the Wild [0005000C101C9400]

Tokyo Mirage Sessions #FE [0005000C101ED800]

Tom Clancy's Splinter Cell Blacklist [0005000C1010E300]

WARRIORS OROCHI 3 Hyper [0005000C10110200]

Watch Dogs [0005000C10142000]

Wii Sports Club [0005000C10144D00]

Xenoblade Chronicles X [0005000C101C4D00]

Zen Pinball 2 [0005000C10115F00]
​
(UPDATES as of Tagaya v1463)​
3Souls [0005000E1017E700] (UPDATE v32)

99Moves [0005000E10183900] (UPDATE v32)

Adventure Time Explore the Dungeon Because I DON'T KNOW! [0005000E10144000] (UPDATE v16)

Adventure Time Finn & Jake Investigations [0005000E101AC700] (UPDATE v16)

Alice in Wonderland [0005000E10202500] (UPDATE v16)

Animal Crossing Plaza [0005000E10145600] (UPDATE v16)

Aperion Cyberstorm [0005000E101BC900] (UPDATE v32)

Armillo [0005000E1016AC00] (UPDATE v16)

Armored ACORNs Action Squirrel Squad [0005000E101EA900] (UPDATE v16)

Art Academy Home Studio [0005000E1017BF00] (UPDATE v17)

Art Academy SketchPad [0005000E10142C00] (UPDATE v16)

Assassin's Creed III [0005000E10106B00] (UPDATE v80)

Assassin's Creed IV Black Flag [0005000E10138B00] (UPDATE v32)

Axiom Verge [0005000E101F7900] (UPDATE v16)

Batman Arkham Origins [0005000E10137C00] (UPDATE v16)

BIT.TRIP Presents... Runner2 Future Legend of Rhythm Alien [0005000E1011AF00] (UPDATE v33)

Bombing Bastards [0005000E1016AB00] (UPDATE v16)

Brick Breaker [0005000E101FFB00] (UPDATE v16)

Brunswick Pro Bowling [0005000E101D4200] (UPDATE v16)

Call of Duty Black Ops II [0005000E1010CF00] (UPDATE v128)

Call of Duty Ghosts [0005000E10146800] (UPDATE v112)

Canvaleon [0005000E101CE100] (UPDATE v32)

Captain Toad Treasure Tracker [0005000E10180600] (UPDATE v16)

Cars 3 Driven to Win [0005000E10209900] (UPDATE v16)

Chasing Aurora [0005000E1011C000] (UPDATE v16)

Child of Light [0005000E1015B200] (UPDATE v16)

Citadale [0005000E101F9000] (UPDATE v17)

Coaster Crazy Deluxe [0005000E1014CF00] (UPDATE v32)

Color Zen [0005000E1016CE00] (UPDATE v16)

Costume Quest 2 [0005000E1017DA00] (UPDATE v16)

Crunchyroll [0005000E10172A00] (UPDATE v49)

Cube Life Island Survival [0005000E101A6400] (UPDATE v49)

Devil's Third [0005000E10177600] (UPDATE v16)

Disney Infinity [0005000E10132900] (UPDATE v49)

Disney Infinity (2.0 Edition) [0005000E1016DC00] (UPDATE v80)

Disney Infinity 3.0 Edition [0005000E101AC900] (UPDATE v80)

Donkey Kong Country Tropical Freeze [0005000E10137F00] (UPDATE v16)

Dot Arcade [0005000E101A9F00] (UPDATE v16)

DuckTales Remastered [0005000E10129000] (UPDATE v32)

Elliot Quest [0005000E1019AD00] (UPDATE v114)

ESPN Sports Connection [0005000E1010B400] (UPDATE v33)

FAST Racing NEO [0005000E1012F000] (UPDATE v65)

Flowerworks HD Follie's Adventure [0005000E1016FF00] (UPDATE v16)

Freedom Planet [0005000E101C3100] (UPDATE v48)

Funky Barn [0005000E10113C00] (UPDATE v16)

Gear Gauntlet [0005000E101E9300] (UPDATE v16)

Giana Sisters Twisted Dreams [0005000E1014CB00] (UPDATE v16)

GravBlocks+ [0005000E1016E300] (UPDATE v16)

Guitar Hero Live [0005000E101BA400] (UPDATE v96)

Gunman Clive HD Collection [0005000E101D0900] (UPDATE v16)

Hot Rod Racer [0005000E101F5F00] (UPDATE v16)

Hyrule Warriors [0005000E1017D800] (UPDATE v208)

Injustice Gods Among Us [0005000E10111700] (UPDATE v16)

Jewel Quest [0005000E101E3200] (UPDATE v16)

Job the Leprechaun [0005000E101CFF00] (UPDATE v17)

Just Dance 2014 [0005000E10139900] (UPDATE v16)

Just Dance 2015 [0005000E10179100] (UPDATE v16)

Just Dance 2016 [0005000E101B9000] (UPDATE v32)

Just Dance 2017 [0005000E101EB200] (UPDATE v16)

Just Dance 4 [0005000E1010AE00] (UPDATE v32)

Kirby and the Rainbow Curse [0005000E101ABC00] (UPDATE v16)

Kung Fu Panda Showdown of Legendary Legends [0005000E101A6500] (UPDATE v16)

Legend of Kay Anniversary [0005000E10193400] (UPDATE v16)

LEGO Batman 3 Beyond Gotham [0005000E1016AD00] (UPDATE v48)

LEGO Dimensions [0005000E10194200] (UPDATE v304)

LEGO Jurassic World [0005000E101A6200] (UPDATE v16)

LEGO Marvel Super Heroes [0005000E10132B00] (UPDATE v32)

LEGO Marvel's Avengers [0005000E101BEF00] (UPDATE v64)

LEGO Star Wars The Force Awakens [0005000E101DAB00] (UPDATE v32)

Life of Pixel [0005000E101A3B00] (UPDATE v16)

LOST REAVERS [0005000E101A4800] (UPDATE v16)

Lucadian Chronicles [0005000E1015D300] (UPDATE v32)

Mario & Sonic at the Rio 2016 Olympic Games [0005000E101E5300] (UPDATE v16)

Mario & Sonic at the Sochi 2014 Olympic Winter Games [0005000E1010C700] (UPDATE v32)

Mario Kart 8 [0005000E1010EC00] (UPDATE v64)

Mario Party 10 [0005000E10162D00] (UPDATE v16)

Mario Tennis Ultra Smash [0005000E101A3500] (UPDATE v32)

Marvel Avengers Battle for Earth [0005000E1010AF00] (UPDATE v16)

Mass Effect 3 Special Edition [0005000E1010DC00] (UPDATE v16)

Master Reboot [0005000E1016B200] (UPDATE v16)

Mighty No. 9 [0005000E101C9600] (UPDATE v16)

Minecraft Story Mode - Episode 1 The Order of the Stone [0005000E101E0100] (UPDATE v16)

Minecraft Story Mode - The Complete Adventure [0005000E1020A200] (UPDATE v16)

Minecraft Wii U Edition [0005000E101D9D00] (UPDATE v496)

Mini Mario & Friends amiibo Challenge [0005000E101C6200] (UPDATE v16)

Momonga Pinball Adventures [0005000E101C8200] (UPDATE v16)

Monster Hunter 3 Ultimate [0005000E10118300] (UPDATE v32)

Mr. Pumpkin Adventure [0005000010204200] (TITLE v20)

Nano Assault Neo [0005000E10110100] (UPDATE v17)

NBA 2K13 [0005000E1010DA00] (UPDATE v32)

Need for Speed Most Wanted U [0005000E10128800] (UPDATE v32)

NES REMIX [0005000E10146000] (UPDATE v16)

New Super Mario Bros. U [0005000E10101D00] (UPDATE v64)

NINJA GAIDEN 3 Razor's Edge [0005000E10110A00] (UPDATE v80)

Nintendo Land [0005000E10102000] (UPDATE v32)

Nova-111 [0005000E101C0A00] (UPDATE v16)

Octodad Dadliest Catch [0005000E101C6A00] (UPDATE v16)

Ohayou! Beginner's Japanese [0005000E101FA000] (UPDATE v16)

OlliOlli [0005000E101A6900] (UPDATE v17)

Olympia Rising [0005000E101E3400] (UPDATE v16)

Pier Solar and the Great Architects [0005000E10170200] (UPDATE v33)

Pikmin 3 [0005000E1012BD00] (UPDATE v96)

PixelMaker [0005000E101F5D00] (UPDATE v16)

Pokken Tournament [0005000E101DF400] (UPDATE v64)

Rabbids Land [0005000E1010B000] (UPDATE v16)

Resident Evil Revelations [0005000E1012CF00] (UPDATE v16)

Rock 'N Racing Off Road [0005000E10148200] (UPDATE v16)

Runbow [0005000E10183000] (UPDATE v80)

Scram Kitty and his Buddy on Rails [0005000E10149500] (UPDATE v32)

Shantae and the Pirate's Curse [0005000E101A5F00] (UPDATE v16)

Shantae Half-Genie Hero [0005000E101DB200] (UPDATE v49)

Shovel Knight [0005000E1016E100] (UPDATE v96)

Skylanders Imaginators [0005000E101F4D00] (UPDATE v16)

Skylanders SuperChargers Portal Owner's Pack [0005000E101B8500] (UPDATE v96)

Skylanders SWAP Force [0005000E10139200] (UPDATE v16)

Skylanders Trap Team [0005000E1017C600] (UPDATE v16)

Sonic & All-Stars Racing Transformed [0005000E1010B300] (UPDATE v48)

Sonic Boom Rise of Lyric [0005000E10175B00] (UPDATE v16)

Sonic Lost World [0005000E10128F00] (UPDATE v48)

Spin The Bottle Bumpie's Party [0005000E10147F00] (UPDATE v32)

Splatoon [0005000E10176900] (UPDATE v272)

Sportsball [0005000E10189200] (UPDATE v16)

Star Fox Guard [0005000E101BEC00] (UPDATE v16)

Star Fox Guard Special Demo [0005000E101DCD00] (UPDATE v16)

Star Fox Zero [0005000E101B0400] (UPDATE v16)

Star Wars Pinball [0005000E10135200] (UPDATE v48)

Stealth Inc 2 A Game of Clones [0005000E10176500] (UPDATE v16)

Stone Shire [0005000E101A4C00] (UPDATE v64)

Super Mario Maker [0005000E1018DC00] (UPDATE v272)

Super Smash Bros. for Wii U [0005000E10144F00] (UPDATE v304)

Super Toy Cars [0005000E1016DE00] (UPDATE v16)

SWAP BLOCKS [0005000E1020F400] (UPDATE v16)

Swords & Soldiers II [0005000E101A1B00] (UPDATE v16)

TEKKEN TAG TOURNAMENT 2 Wii U EDITION [0005000E10110000] (UPDATE v32)

Terraria [0005000E1019C300] (UPDATE v32)

Tetrobot & Co. [0005000E1018ED00] (UPDATE v16)

The Croods Prehistoric Party! [0005000E10112000] (UPDATE v16)

The Legend of Zelda Breath of the Wild [0005000E101C9400] (UPDATE v208)

The Legend of Zelda Twilight Princess HD [0005000E1019E500] (UPDATE v81)

The LEGO Movie Videogame [0005000E1014DE00] (UPDATE v16)

The Mysterious Cities of Gold Secret Paths [0005000E10156500] (UPDATE v16)

The Swindle [0005000E101C0B00] (UPDATE v16)

The Wonderful 101 [0005000E1012DC00] (UPDATE v16)

Toki Tori 2+ [0005000E10128700] (UPDATE v32)

Tokyo Mirage Sessions #FE [0005000E101ED800] (UPDATE v16)

Tom Clancy's Splinter Cell Blacklist [0005000E1010E300] (UPDATE v48)

Totem Topple [0005000E101BAA00] (UPDATE v33)

Trine 2 Director's Cut [0005000E10128A00] (UPDATE v16)

Tumblestone [0005000E101DAD00] (UPDATE v16)

Twisted Fusion [0005000E10193E00] (UPDATE v16)

Unepic [0005000E10132800] (UPDATE v32)

Uplay [0005000E1011BA00] (UPDATE v64)

Vector Assault [0005000E101AA200] (UPDATE v18)

VoxelMaker [0005000E101DB800] (UPDATE v17)

WARRIORS OROCHI 3 Hyper [0005000E10110200] (UPDATE v32)

Wii Fit U [0005000E10102300] (UPDATE v81)

Wii Fit U - Trial Version [0005000E10159900] (UPDATE v81)

Wii Fit U Quick Check [0005000E10132600] (UPDATE v81)

Wii Sports Club [0005000E10144D00] (UPDATE v112)

Xenoblade Chronicles X [0005000E101C4D00] (UPDATE v48)

Yoshi's Woolly World [0005000E10184D00] (UPDATE v32)

Your Shape Fitness Evolved 2013 [0005000E1010B600] (UPDATE v32)

Zen Pinball 2 [0005000E10115F00] (UPDATE v96)

ZombiU [0005000E1010DD00] (UPDATE v32)

Zumba Fitness World Party [0005000E10142A00] (UPDATE v16)
​
(UNKNOWN GAMES)​
00050000101D8F00 | 20010000021808

00050000101E1300 | 20010000025228
I'm working on a listing for all of the exclusives that aren't available in the USA.
This is just the beginning of a /very/ rough draft version, so mistakes are here.
Please make any suggestions, tips, corrections and additions. It's super helpful!

(JAPANESE RETAIL EXCLUSIVES)​
Dragon Quest X: Inishie no Ryu no Denshu Online | 00050000101B3400

Dragon Quest X: Nemureru Yusha to Michibiki no Meiyu Online | 0005000010155F00

Just Dance Wii U | 0005000010168F00

Kamen Rider: Battride War II [Premium TV & Movie Sound Edition] | 0005000010170600

Kamen Rider: SummonRide | 0005000010192200

Skylanders Spyro's Adventure | 0005000010142D00

Yo-kai Watch Dance: Just Dance Special Version | 00050000101C8900
​
(JAPANESE ESHOP&RETAIL?)​
Dragon Quest X: Mezameshi Itsutsu no Shuzoku Online | 0005000010115E00

Fujiko F. Fujio Characters: Daishuugou! SF Dotabata Party! | 000500001018C400

Gotouchi Tetsudou: Gotouchi Kyara to Nihon Zenkoku no Tabi | 000500001017B600

Kamen Rider: Battride War II | 0005000010170700

Kamen Rider: SummonRide | 0005000010192200

Monster Hunter Frontier G | 000500001014DA00

x Monster Hunter Frontier G Memorial Package | ?

Puyo Puyo Tetris | 000500001014D900

Romance of the Three Kingdoms 12 | 0005000010111C00

[Romance of the Three Kingdoms 12 with Power Up Kit | 0005000010149000]

Ryu ga Gotoku 1 & 2: HD Edition | 0005000010136500

Taiko no Tatsujin: Atsumete Tomodachi Daisakusen! | 00050000101D3000

Taiko no Tatsujin: Tokumori! | 0005000010192000

Taiko no Tatsujin: Wii U Version | 0005000010132200
​
(JAPANESE ESHOP EXCLUSIVES)​
Ace of Seafood | 0005000010207A00

Arc Style: Baseball! SP | 0005000010140800

D.M.L.C. Death Match Love Comedy | 0005000010175F00

Kemono Dash | 0005000010176700

Manabi Getto! | 00050000101BA100

Minna de Uchu Tour: ChariSou DX 2 | 00050000101D2D00

Okiraku Tennis SP | 000500001015EA00

Othello | 0005000010140900

x PuchiCon BIG Smile Basic | ?

Simple DL Series for Wii U Vol. 1: The Escape Trick | 000500001014BF00

Simple DL Series for Wii U Vol. 2: The Escape Trick | 000500001015ED00

Tank SP | 0005000010189500

Tiny Thief | 00050000101DB600

x Togabito no Senritsu | ?

TorqueL | 0005000010204D00

Touch Battle Tank SP | 000500001017B800

o Yakuman Ho-o | 0005000010149700 (?)
​
(AVAILABLE ON EUROPE ESHOP, but not USA):​
Bike Rider UltraDX – WORLD TOUR | 00050000101D9E00

Chimpuzzle Pro | 000500001014DD00

x Dreii | ?

Frankenstein – Master of Death | 00050000101D4600

Guac' a Mole - 000500001017EC00

Meine Ersten Mitsing-Lieder | 0005000010172100

x Pineview Drive | ?

Sanatory Hallways | 00050000101C5F00

Secret Files: Tunguska | 00050000101C5B00

Six Sides of the World | 000500001020C600

Tested with Robots! | 00050000101A2400