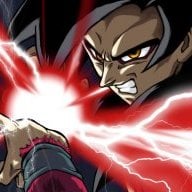 Well-Known Member
OP
Member
Joined

Mar 31, 2010
Messages

271
Trophies

0
XP
Country
Hi folks, I've not played my 3DS in close to a year, and not followed the current scene that closely. The scene has advanced and changed very quickly too, almost an information overload now.

But, I was one of the ones to upgrade my EmuNAND through Gateway, which of course now leads to a black screen. Simply put, I would like the easiest and simplest way of reverting EmuNAND back to 11.2, and keeping my saves in tact.

I do realize the 3ds.guide/boot9strap methods are viewed vastly superior, but I was very happy with my Gateway setup, never had any issues, everything worked, and would prefer to just stick with what I know and was used to.

So, what would be the very simplest way for me to downgrade back to 11.2 EmuNAND? (I'd be very grateful for a step-by-step guide.)

Some key things to note:
-I have an OLD 3DS XL (USA)
-SysNAND is 4.2.0-9U
-I booted into Gateway through the "Nintendo DS Profile" method.
-I'm pretty sure I never backed-up an EmuNAND (but not 100% sure).