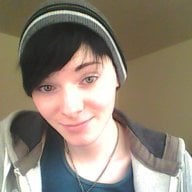 Well-Known Member
OP
Member
So, what do you think? I had to make a new sig, because my old one got removed.

I like these a lot better than the ones I had before. They match my name better.
So on a scale of 1 to 10, how would you rate my new look?
Be gentle.