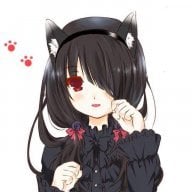 Joined

Dec 28, 2017
Messages

7
Trophies

0
Age

29
Location
Website
XP
Country
Hello Guys! I'm just here to show my experience using a
PS3
on a LG CRT Monitor (From 2002).
And Since i never saw anyone trying this, i'm here to tell the Pros and Cons of using this type of Screen on a Modern Console (Ok, not so modern, but still a HDMI Ready Console)
Pros:
The Image are AMAZING!! i have an OLED TV on my Parents Room, and the image are even better than the OLED, Basically the CRT creates a natural Anti-Aliasing and the Colors are impressive.
The Angle of View are another problem who the CRT doesn't have, you basically can play from any angle without any color problem.
The Tube has No Lag at All. even with the HDMI Adapter.
It runs on 720p, Yes, the CRT have the ability to show HD Imagens, and you can change the aspect ratio of the screen to create a Wide-Screen and Play all your games in HD. (PS: if you have an Sony or Sharp Studio CRT Monitor or an Apple CRT, you can play in 1080p or 1440p, just check your monitor max resolution.)
And, they are Cheap! in my country you can buy a CRT Monitor 17" for R$20,00 (US$6,00) or R$45,00(US$15,00) for a Brand New One.
Cons:
The Screens are really Small. The Huge Tube i ever saw was an 24" CRT Monitor from Sony to use on Studios or with Silicon Graphics Workstations. it was Widescreen who is already amazing, but they are REALLY expansive, normally you will find one for the same price of a brand new LCD/LED Screen for Gaming.
If the Electricity in your country are expansive, wait for a huge bill. The CRT uses more power than a LCD Screen, for example, My Sony Multiscan 400PS consumes 250Wh, more than my computer (A i7 MacBook Pro) with my external Screen.
4:3 are impossible with Modern Consoles. The PS3 for example Just Send imagens in Square Like Screens on 480p, so, the games will look horrible if you try this. The Only console who i know who sends a HD Image on 4:3 or 5:4 Screen are the Xbox 360 With a VGA Cable. (The Dreamcast, another console with VGA cable, sends only 480p, but since the graphics are simple, you will not have a problem to use this one).
Final Thoughts:
If you want a use to your old CRT Monitor, and likes the image of the Tube and play on a short distance, thats a great idea. But its only for people who wants to experience it. The main problem are the Size and the consumption of Energy. If you live in US, i recommend to buy and WideScreen CRT if you want to try it or use it. they are expansive, but have a lot of them on Ebay.