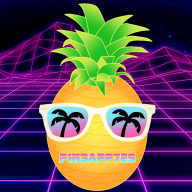 Active Member
OP
Newcomer
Joined

Apr 22, 2017
Messages

33
Trophies

0
Age

48
XP
Country
Hi there, I have the original OLED vita on 3.68 that I hacked with the HENkaku over a year ago, was using a 128GB microSD with SD2VITA as my main storage with no issues. Vita had a dicky battery, once had the orange flashing light and wouldn't turn on but I resolved it by disconnecting and reconnecting the battery and it worked fine for another 6 months or so. After some time been stashed away in a draw, I decided to get it out to find the battery was dead, no flashing orange light this time, wouldn't charge or indicate was charging and the disconnect-reconnect battery trick wouldn't work. So I got a replacement battery but stupidly forgot to remove the 8gb Ps Vita memory card during the process which seems to have fried the card. All the games, home-brew, HENkaku settings have gone. System is showing no PS vita card detected. The cards contacts look clean and sound but it will not show up or let me format it in the Vita, tried safe-mode format with same outcome so I'm quite sure its dead. From the research I've done I think I require a PS vita card to enable the hack on my model vita but please do correct me if I'm wrong to save me buying another.
The SD2VITA mounted Micro Sd card seems fine in windows, all the folders and files seem in order but my concern is that I have 128gb of games and home-brew on it and I'm unsure if getting a replacement Sony vita card will fix the issue with it been linked to my Psn account?!...
Just to add - when I 1st powered it on after installing the new battery it went straight into rebuilding database for a few minutes then loaded home screen with only the default apps - browser, trophies, settings, etc.
So to break my questions down,
1. Can I just replace the 8gb Sony PS Vita card, re-install HENkaku and then be back to normal using my SD2VITA mounted Micro SD with all its currently installed games or is there more to it than that?
2. Does is matter if the damaged Sony Ps Vita Card was linked to my psn account in relation to playing the existing games on the micro Sd with SD2VITA?

Your help is really appreciated, many thanks in advance.