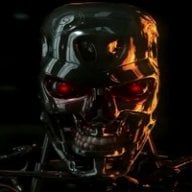 Joined

Feb 17, 2015
Messages

4,756
Trophies

1
Location
XP
Country
I need a Pointer Search that will work for the following.........
Switch using Atmosphere 0.9.3|S
Have EdiZon
I have tried JNoexs+SX OS Code Builder, but I get Issues. I will use 1 Game that is getting to me as an Example.....
I find the Addresses/Values needed

I then go by The Following
Tutorial
, shared by
@phonz
https://gbatemp.net/threads/cheat-codes-ams-and-sx-os-add-and-request.520293/page-55#post-8356895
Now in the
Tutorial
, it is shown using JNoexs v1.1.1. But 1.1.2 does not create a Dump like the previous. So I go by what was Suggested, and go by the 1st Dump that was made for the Search in Question, for both.....


NOTICE THE ADDRESS AND THE RESULTING CODE. ALSO THE OFFSET SECTION.
However, there are times, when trying to Convert with the Code Builder, I get this Error.....
Or if I am able to get Results that create a Code, none of them work.
NOTE: for the Game in Question, the Codes when I found them, were located in the HEAP Section. Also, the Addresses change, so they do in fact require a Pointer, and must be run after the Game has been run, or it will give a Error, just like the NeoGeo Games.
Basically, all these Switch Games that have Pointers for, on behalf of us Noobs, I ask - HOW??????????? Wouldn't it be better for Users to be able to create their own Codes instead of hounding Pages with Requests, over and over again?
Info needed -
Tools Required????
Programs Required????
Which CFW is Required - SX OS, Atmosphere???? Can both be used?
How can Memory Dumps be made, and used for Pointer Searches????