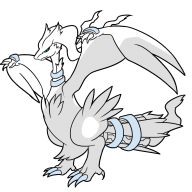 Well-Known Member
OP
Newcomer
Joined

Jun 8, 2011
Messages

63
Trophies

0
XP
Country
The guy who goes by the username "zfreeman" is trolling me. He provided me fake files for Codebreaker 9.2, also linked to a broken Youtube link that nobody can watch "Video is unavailable" error message.
I replied to my topic stating that these files are not working, and then he ditched the topic. I waited a little bit of time, sent him a PM asking if he could help me further because the files that he gave me are not working. Not only did I not get a reply, he read my message and never bothered to reply, not even with a "Sorry, I do not know"
This guy is obviously a troll. The broken Youtube link is a dead giveaway, and the fake files that he sent me, they obviously do not work.
If he would have replied and gave me some suggestions, or even say "I do not know" then I would think otherwise, but obviously he is a troll and he knows that he linked to a broken Youtube video and provided some bad files.
Please do something about this troll. I have enough stress with the issue not working among other things as is