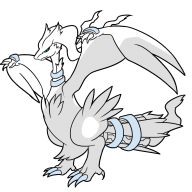 Well-Known Member
OP
Newcomer
Joined

Jun 8, 2011
Messages

63
Trophies

0
XP
Country
I have the latest version of Free McBoot and it comes with Codebreaker 9.2
Sadly, there are about 12 games so far that I want to use codes for that codes do not come preinstalled on the Codebreaker that I added manually. However, none of the
cheat codes
that I added manually are working with ANY game. I verified multiple times that the codes are indeed entered in correctly.
Two of the games that I added manually are Okami, and Mortal Kombat Armageddon
I tried codes listed here:
https://www.neoseeker.com/okami/code_breaker/ps2/
and here:
https://www.almarsguides.com/retro/walkthroughs/ps2/games/MortalKombatArmageddon/Codebreaker/
None of those are working.
I have been Googling around for five hours and I cannot find anything related to my issue. All that seems to come up are people using the PAL or JAP versions of games which is NOT the case for me. I am using the NTSC-U versions of all games. I tried burned games and actual PS2 discs and codes that I add manually do not seem to work whatsoever. All the codes that were preinstalled work flawlessly. However, nothing that I add works. Also many results in Google pertain to PCSX2 which I am NOT USING. I have been adding negative operators to death (-) to my search terms to exclude irrelevant information which typically leads to junk unrelated to even gaming results.
I made sure to save the Codebreaker changes to the memory card and all the codes are indeed selected and on, but nothing that I add works whatsoever.
I have a PS2 Slim SCPH 700012
Does anybody know what the problem could be?