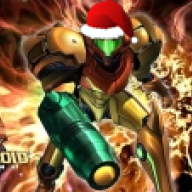 Joined

Oct 15, 2010
Messages

502
Trophies

1
Age

28
Location
XP
Country
This thread is to recognize the achievements in gaming that the people in this community have accomplished. I (and I know many other people in this community) enjoy reading stories of how people have been able to beat something that has been frustrating them for days/months/heck even years on end. But there is a little guideline I would like people to follow (as provided by another member):
Give a back story to why this is an accomplishment to you. An accomplishment is something that gets you excited or gives you that sense of joy when completed. It's not exactly something that you can just breeze through and don't ever think about again. Most of the time you will recognize the difficulty.
Example:
"Beat the Grapple Guardian in the Wii version of Metroid Prime 2. This is a big deal for me because this is where I gave up on the GameCube version a year and a half ago, because the guardian was just way too hard for me to beat, even after 8 tries. So now, I'm officially experiencing new parts of the game, not just replaying what I've already done."
Please, please, please don't post something like, "I started playing X" or "I played X for X minutes/hours." These kind of posts are boring to read and just fill up space. Try and make the post engaging. Something that other people would like to read and/or comment on.
Example:
Just talking about today I've:

Completed Megaman 1 through 10 (in order)

Completed almost every Mario Kart (I don't own Mario Kart 7)

Played NES Tecmo Bowl online and won every game

Completed Sonic Mega and Gems collection

Completed my speed runs on Metroid Fusion and Zero Mission (again -_-)

Started playing Castlevania by following the storyline (playing the games in order of story not when they came out)
The reason I chose this post is because, if you check starting from
here
, people were baffled as to how EMP could do that all in one day. It was a simple post, but engaging.