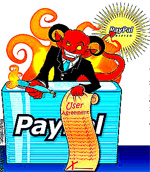 It is no secret that back in November 2010, Paypal successfully took down our #1 sponsor and partner site ShopTemp.com. All they had to do was freeze their account with all the funds put on hold indefinitely. Well, it seems that lately they have been cracking down harder on flashcart stores. Most if not all of the major flashcarts sites are no longer able to offer Paypal as a payment method. They block accounts without warning and chances of settling it are slim to none. A couple of major sites were hit very recently: our main sponsor ETcome, our former partner VideoGamePlaza, DSCartshop, ZhuZhuChina, 0shippingzone, and many more.

Paypal being gone, what payment options does that leave you? If you are looking to purchase a product from such sites, there are not a lot of options left. Let's go through the few methods still available to date: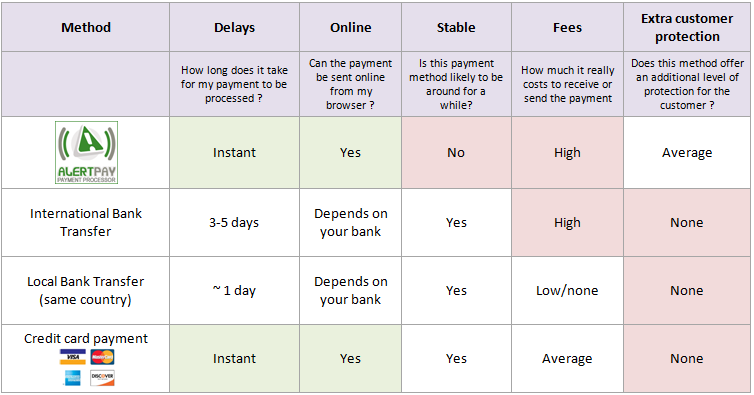 Note that only a very small selection of online stores offer AlertPay as a payment method, due to their poor service, the lack of options for merchants and their excessively high fees. Ultimately you will probably have to resort to
online bank card payment
, usually both credit and regular debit cards being accepted. This method consists in using, at the time of the payment, an external payment gateway hosted on the (secure) website of a bank. Once the bank receives your card information, it proceeds to transferring the money to the seller and notifies the store that the payment has been made. In most cases the seller doesn't get to receive or store your bank card information, although it may happen in particular situations.
Naturally, it can prove difficult to resort to using your bank card for online payments. Credit card fraud has always existed and will always exist. Besides, your bank does not offer the same level of protection as Paypal (disputes, case resolution and such). Which is why
we recommend that you use bank card payments only on the most reliable sites
. Be particularly cautious when purchasing something online on a site that is not widely popular.
Lastly if you're in the market for flashcarts in particular, we will of course suggest that you make your purchases on our partner website
ETcome
. They have proven to be a very reliable partner for the past 6 months and by trusting them with your purchases, you are also
helping
us
to maintain our site alive as they provide the necessary income for all our servers and other expenses.