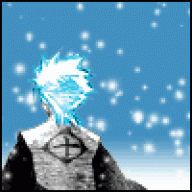 Joined

May 19, 2008
Messages

2,952
Trophies

0
Location
Website
XP
Country
okay so i am getting told that i HAVE to tomorrow .__.
and i was like , it's gonna hurt [from what i've been told].

and i'm weak + scrawny . i don't work out, and am just bleh .
i said i wasn't gonna go paintballing, but they said i HAD to go .
if not then everyone can't play -.-

so now im wondering does it hurt ?
i checked the site of the place we're going to .
all we get is a helmet, face mask + goggles, 100 paintballs, semi-auto gun, and unlimited CO2 ?

apparently, you can get a jumpsuit upgrade for $4 :3
anyway, i don't even know what im gonna wear if i do go >.<
what am i suppose to wear anyway?
i can understand the jumpsuit is for preventing the paint stains on your clothing but like, all i know is that you HAVE to wear layers of sweaters but iunno how much layers of pants you have to wear. like all i got are jeans and some joggers in my closet >.