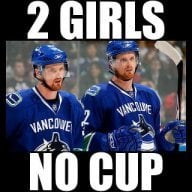 Joined

Nov 9, 2007
Messages

2,937
Trophies

0
Age

36
Location
XP
Country
EA's digital distribution service hits the 1 year anniversary.​
http://www.joystiq.com/2012/06/15/ea-first-year-with-origin-a-huge-success-service-to-become/
In it's 1st year of service, EA's Origin digital distribution and software integration program has seen 12 million
downloads
and partnerships with 50 different publishing partners. EA's senior VP of Global e-commerce David DeMartini says that Origin has been a "huge success" despite a difficult start with EULA problems and players getting banned for previously purchased offline games.
EA plans to add more "sticky features" to Origin that will give players a sense that Origin is more of a service then a program that is required to run a game.
My opinion:
DeMartini must be fooling himself if he thinks customers are satisfied and actually like Origin. With memory leaks, constant bugs and resource hogging, Origin is one of the least user friendly programs out there, and it's a forced service that people only use in a disgruntled manner becase we are forced to use it if we want to play Mass Effect 3, Need for Speed or Battlefield 3. One can make the argument that Valve did the same thing with Half Life 2 and Team Fortress 2, however Steam offers a program that runs smoothly and uses minimal resources and they offer game sales, something EA believes devalues the game product so they will never have them.
So it's blatantly obvious that EA is in it for the money, not for the customer satisfaction. People don't use it willingly and I know many people will remove Origin when they are done playing games like ME3 and BF3