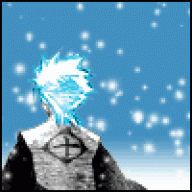 Joined

May 19, 2008
Messages

2,952
Trophies

0
Location
Website
XP
Country
AAHHH. I asked Windows to format a partition... It got wiped. Along side with that partition, my secondary HDD with EVERYTHING.
All my
downloads
, back-ups, ALL OF IT. That stuff is worth like, 6 MONTHS WORTH OF
DOWNLOADS
!
I am lucky enough to have my scratch. My original HDD that has Windows XP still has a few of my stuff. My MP3 player has all my songs, but I had a few that I didn't get to add. Looks like everything will be started from scratch.
A few things I had in my 2nd HDD + Partition:
- CoD4
- CoD5
- CoD6
- A bunch of back-ups of a lot of my stuff [this includes, projects I have done in my current grade, luckily, I have already handed all those in, a bunch of other games, and programs I got through the 6 months of period]
- Etc.
I am talking about around 150Gigs, deleted, and all gone. I had so much of my precious stuff there that I took FOREVER to get.
Man I am so pissed. Mainly because things like my games are all wiped. Profiles for my games are gone too. Like for CoD4 on PC, my Rank 55 has been wiped. I know it doesn't take long to get there, but everything, I mean everything I have and know like achievemnts and challengeds that I finished without
cheats
are gone. I even had the gold weapons on it, WITHOUT
cheats
.
I don't know whether or not I am gonna be doing this again. Such as back-up things and stuff. I don't know what to do either. Since it says here, it is a 498GB HDD. The HDD is suppose to be 640GB. I have no idea where 240GB of it went.
Anyway, you can make up your comments, I don't care. I am just so pissed off, all that data, GONE.