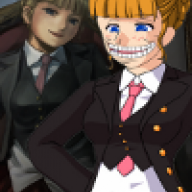 Joined

Apr 10, 2009
Messages

60
Trophies

0
Website
XP
Country
So, I got to that front page, did an entry for competition number 4, and I thought I was happy.

But I'm not.

No, no no no no, no.

I'm just some sad excuse for a person consuming your resources and tax dollars that will probably lead me no where. But that's unimportant. The reason that I'm here again is because I wanted to write some more. And write I shall.



Dear Santa,

It's me again. You can see everything, so I'm sure I don't really need to explain in excruciating detail what's been happening to me. But you're not omnipotent. You have flaws, and you can't read minds. It's okay. I don't love you any less for it.

After visiting *****y today (which was a lot of fun by the way), I came home. Like usual, my room smelled horrible, so I opened the window. I sleep cold, the winter breeze making my skin crawl... I love the feeling.

I lie on my bed, facing a screen, on Facebook, where assloads of drama explodes everyday. But you already knew that, didn't you? I know you watch 14-year-old girls typing away at their keyboards, Santa. I do it too sometimes.

I run an application, it's relatively popular on Facebook. It's called 'Social Interview'. It asks you a series of questions that just stuff your friends' names into templates, and posts your answer on their walls. It's neat, it helps people get a laugh, re-connect, etc.

But it's not perfect.

Today, I got this question:

Question 3 of 30: If A*** **s***** loved someone, how would he/she show it?

I looked at the question. I thought long and hard (almost like a porno), and started typing.

"She does it everyday, privately and publically. It's a shame she and the one she loves don't want me to exist anymore."

I glanced at what I wrote. I buried my face into the pillow I was resting on, and cried silently.

To get a question about this specific girl, one out of the near 400 on my list, the chances were stacked against me. But it happened. It should have been impossible.

She and her boyfriend unfriended me weeks ago.

But Santa, I guess you already knew that. I don't deserve to have friends like those two, and now they're gone. Maybe you knew that too.

There's a holiday outing planned for December. All three of us were invited. I don't think I'm going to go anymore... I just want them to know that I didn't mean at all to ever hurt either of them. But they're never going to because they don't ever want me to talk to either of them again.

I'm tired and I'm not entirely sure how to wrap this up. So I guess until next time...

-Steven



It's not entirely sucky, right? Sorry for being a floppy vagina, but at this point and time, I need to be. My awesome only flows so much before the emo junk tainting the funny begins to block the opening of the bottle. But once it's out of the way, we can hope the amazing begins to pour once again.

PS: Read the first episode of Umineko. I want to kill Maria.