Emulate the Planet!
OP
Former Staff
Joined

Jan 3, 2008
Messages

10,578
Trophies

0
Age

47
Location
Website
XP
Country
nesDS and DSi XL LCD Burn-in?
Speculation and faulty testing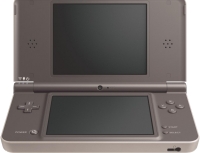 There have been some recent rumors circulating that NesDS will, without a doubt, cause burn-in to the DSi XL's LCD screen. Most of the reports have been traced to speculation with no facts to back up this claim. Recently, however, I came across a post on the SC Forum stating that this happens when NesDS is paused for 30 minutes.

If we were to assume that the DSi XL in question was not faulty to begin with then the only factual information that came come from this is that pausing software for 30 minutes can cause pixel burn-in. There is no factual information to point to NesDS as the cause.

What is required is actual empirical data as the result of controlled testing on a large number of DSi (XL/LL) units purchased from different places and tested using different software. The result of which may be that anything left on pause for 30 minutes may causes burn-in on certain DSi (XL/LL) LCD screens.

Personally, I have used NesDS on my XL since day one and have never had an issue with it. I also have not paused game emulation for any length of time. Save-states and powering off have been my saving grace, so-to-speak.

Please use the discussion link to chime in with your thoughts about this. It would be nice to see some discussion about LCD burn-in and the facts surrounding such an event.

SC Forum Post

LCD Tester Download