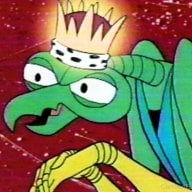 Active Member
OP
Newcomer
Joined

Jun 24, 2007
Messages

38
Trophies

0
XP
Country
I haven't used my Xbox 360 for many years and just dug it out of the closet. It is a Corona v2 with a Liteon 1175 drive and has Dashboard version 2.0.14719.0

It's not hacked and am wondering it it's okay to upgrade to latest Dashboard version and still be able to hack it at some point in the future?

From what I can find, since it's already on 14719 and have Liteon 1175, it would be a bitch to hack and maybe cheaper to buy a hacked xbox360 on eBay.

Should I give up on hacking this Xbox and just upgrade the dashboard?