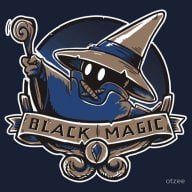 Don't worry Captin we'll buff out those scratches.
OP
Member
So what is throwing me off is that my PC custom built is not getting the maximum internet speed I have.
My PC is connected to my router via Ethernet cable and i'm getting less download speeds than my cousins PC when connected with the same cable. Even my phone on the 5.0ghz network is getting better Mbps than my PC.

My PC Hardware
Mobo----->H110M Pro-VDPLUS Bios: 7A15v17
Windows 10 64-bit
CPU--------> Intel Skylake
GPU-------->Nvidia GTX 10-series
RAM-------->8gb DDR4

On steam I get a maximum of 11.9MB/s compared to my cousins 17MB/s which is a huge difference to me but not to sure on what I should do.