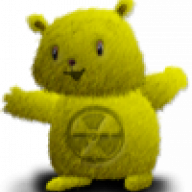 *has TrolleyDave & tiny p1ngy on moderating shelf!
OP
Former Staff
Joined

Dec 22, 2007
Messages

8,149
Trophies

1
Age

35
Location
XP
Country
This is an "official GBAtemp translation" for MoonShell 2.00 beta 5 application.
Seeing how some people complained about partial and broken translations, Densetsu3000 contacted me about making the real complete English translation for the last MoonShell beta that was released..
This translation is different from all others because it has translated everything, Read-Me files, FAQ, text files within MoonShell, graphics, completely everything (except changelong, because there was no need for doing that, all info is contained in other files), and it's all done in legit english without any translation systems or online translators!
QUOTE said:

Released 09 February 2009

Created by Moonlight/Infantile Paralysiser

MoonShell 2 GUI, skin, all text files translated by Densetsu3000

Graphic editing/Skinned by Toni Plutonij

- English is now the default GUI/skin language.

- Check the "\Misc Tools\Extras" folder to add extra functionality to MoonShell 2.

- The "Extras" folder also contains a version of GBA ExpLoader specially adapted for MoonShell2 by Rudolph. View the Readme in that folder for details.

- Soft-reset files for DSLink and R4 included in the "moonshl2\resetmse" folder (also by Rudolph). If anyone knows how to create soft-reset files for other flashcarts, please submit them for inclusion into this release. You will, of course, be credited.

- You can make screen captures of the GUI by holding down SELECT for 3 seconds. MoonShell 2 will freeze afterwards, but this is normal. Simply shut down and reboot. The screencaps will be found on the root of your MicroSD card. If you take multiple screencaps, a number will be appended to the image filenames in sequential order.

- All documentation and readme files that were originally in Japanese were translated into English without the use of online translations; just hardcore knowledge of the Japanese language and native fluency in English. So if you take the time to read them, they'll actually make sense and you might discover things that you may have missed about MoonShell 2. So read them, Moonlight and Rudolph didn't write them for fun

This thread is made for discussion about MoonShell capabilities, and this translation. Posts regarding Moonlight-M3 matter WILL GET REMOVED!

Also, take note that this isn't an official translation made by Moonlight or in association with him, this was done by GBAtemp members in most professional way.

Hopefully, you'll enjoy it, and be sure to check

ReadMe

and

About the MoonShell 2 English Release

files from the package!

Download Link (updated 13. February 2009.):

http://gbatemp.net/index.php?download=4765 UPDATE INCLUDES!

QUOTEHere's what's been updated:

- Includes updates to the GUI translation based on feedback from the thread

- Added soft-reset files for the SuperCard DS One and CycloDS (CycloDS works, I have tested it!)

- The logbuf.txt file has been removed from the moonshl2 folder (it's been causing problems for some people)

- Other minor translation updates

- Changelog completely translated

- Includes a new translated list of things that Moonlight had planned for MoonShell 2, but never happened

- Readme file is updated with a link to this thread

- Source files for english skin are included

- english skin is set as default (and only skin at the moment)
Setting it up as CycloDS "music" option?
1: Extract moonshl2 and moonshl2.nds to ROOT of your card.
2: Make folder "moonshl" to root of your card.
3: Cut and paste the moonshl2.nds to "moonshl" folder.
4: Rename moonshl2.nds to moonshell.nds