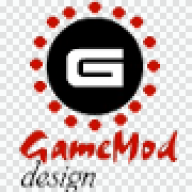 Joined

Oct 29, 2013
Messages

1,448
Trophies

0
Age

41
Location
Website
XP
Country
Hello guys,
This was a post on another user's thread I wrote that was helping other users with some ppl liking it. Then I decided to write this mini
tutorial
to help you out in case you need to migrate your O3DS stuff to your N3DS.
The process is really straight forward and if you are careful enough you'll not screw up anything. But for the "faint of heart" (or too much careful if you prefer
, right
blechner
), I'm creating this mini
tutorial
.
DISCLAIMER:
This was written and tested when the current emuNAND version is/was 9.5.0-23U.
Pre steps:
* Make a backup of ALL you SD card (from the O3DS you're migrating FROM,
don't forget the emuNAND itself
)
* Leave both 3DS SYSNAND WiFi settings empty (
a tip from my friend blechner: if you don't have the NANDs unlinked, you will not be able to leave sysNAND WiFi blank as it will be populated back when you fill out emuNAND WiFi. So, unlink the NANDs or clear sysNAND WiFi settings AFTER you have set the emuNAND WiFi
)
* Update both 3DS EMUNAND to the latest one and CONFIGURE THEIR WIFI
* Make sure your profile (region), language, region, matches
* TIP1: open the eShop at least one time in both consoles and accept the agreement thing we never read! If you don't do it, the sys transfer won't let you proceed!
* TIP2: this works in Gateway Classic Mode as well! (thanks Leslie White)
Migrating:
1) Follow sys transfer wizard and chose migrate using a PC
(make sure you choose the right answers for the sys transfer questions, answering you're using o SD for the O3DS and migrating TO A MICRO SD, for instance)
2) Wait until it finishes and restart both consoles. After restart, the process will take you back to sysnand and fail in both 3DS
2.1) On the O3DS it will simply not do anything else while on the N3DS it'll attempt to finish the sys transfer and fail telling you need to update your sysNAND, *** DON'T UPDATE IT ***​
3) Shut down the N3DS, remove both SDs (micro SD from N3DS and SD from O3DS), copy the entire content of your O3DS SD to the N3DS micro SD
4) After copying the ENTIRE content of the SD to your Micro SD, boot up the emuNAND on your N3DS and the sys transfer will open automatically will finalize it's thing. Let it do it.
5) Once the sys transfer on N3DS finishes, it'll tell you so but it won't give you any way to close it (the Home button will not work as well), just shut down removing the battery or holding the Power button for 15 seconds
6) Power up your N3DS one more time and boot up the emuNAND. Voilá! All your O3DS stuff are now migrated.
7) Test everything! It should work!
7.1) If it doesn't, don't panic, just try entering eShop one time in your N3DS (recently migrated) and see if your stuff shows up right after it or after a restart (thx The Real Jdbye).
​
This was tested by me and other users. I hope this helps you if you're afraid of doing it "all by yourself".
Good luck!