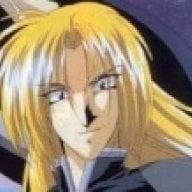 Joined

Jan 15, 2009
Messages

1,294
Trophies

0
Age

33
Location
Website
XP
Country
you ask what is max overload 1.53 well is a commercial ROM loader for datel slot 2 max media dock now working with more roms no need to patch the roms
15-01-09 Max Overload 1.53 !!OUT NOW!!
Maxoverload1.53 download
Fixed Soul Bubbles (I broke that one myself in the last version, sorry)
Fixed Legend of Spyro - A New Begining
I know what the problem is with the following and should have a fix shortly
Diddy Kong Racing
Disgaea DS
Jump Ultimate Stars
Legend of Zelda Hourglass
Can't really fix the slow initial loading of Call of Duty - World at War (hardware issue)
13-01-09 Max Overload 1.52
Download max overload 1.52
Fixed Elebits in-game gfx corruption
Removed fragmented files to fix Elebits (will put back shortly)
Fixed the spinning logo on the top screen
It might not sound much to you but it is to me
Found to be using a 16bit reg when it should have been 32bit (how stupid)
12-01-09 Max Overload 1.51 (didn't even make a release)
Now working with fragmented files (to a limit)
Working with loads of games:
Metal Slug 7
Prince of Persia - The Fallen King
Elebits
Need for Speed - Undercover
Tom Clancy's EndWar
Shaun White Snowboarding
and many, many, many more.
I see some people have found the 1.5 beta
I don't see anyone talking about it yet
I guess you didn't like it or are keeping it to yourself
01-11-08 Max Overload 1.5
Things to expect in my new version:
Better arm9 support
Better arm7 support
Plain rom support (no need for a PC application) (This is a first for Slot-2 devices)