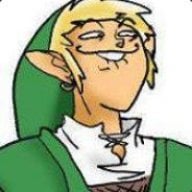 Joined

Feb 20, 2009
Messages

2,195
Trophies

0
Location
XP
Country
The Malwarebytes team is excited to announce the public beta release of Malwarebytes' Anti-Malware 1.50. This version features many security, performance, stability and functionality improvements, and is without a doubt our best release yet. By releasing a public beta, we are asking for your help to try this version in your own environments and send us your feedback. Barring any significant issues, we expect the beta program to last approximately three weeks, and be followed by the public release of 1.50.
NEW FEATURES:
We are very excited about these major improvements in Malwarebytes' Anti-Malware 1.50. This version represents a complete overhaul of much of our functionality. Among the highlights are:
1. Dramatically improved scan speed: up to 5 times faster.
2. Dramatically improved stability of both the scanner and protection module (free and pro version, respectively).
3. More responsive: program loads up to 3 times faster, and protection module has lower impact on system resources (pro version only).
4. New internal detection algorithms enable detection of more real-world malware.
5. You can now add files and folders to the ignore list manually.
6. Ability to schedule and unschedule scans and updates from the command line (pro version only).
7. Notifications of blocked malicious websites now include additional details such as type, port, and process on Windows Vista and higher.
8. Dramatically improved flash scan (pro version only) -- determine whether a more in-depth scan is needed, in less than 10 seconds on many machines.
9. One-touch easy-to-use option to keep protection up-to-date automatically (pro version only).
10. "Warn if database is outdated by:" option now warns if the database is far out-of-date (7 days by default), including for protection (pro version only).[/p]

WHERE TO GET IT:
We hope we have whetted your appetite enough to try this build today! The beta version is available at the link below. It is fully-functional, and you may install it either fresh, or on top of an existing Malwarebytes' Anti-Malware 1.46 installation. Individual feedback should be posted in the beta-test forum link below.
Corporate customers, due to your potentially sensitive information, please provide your feedback via email to your corporate support contact.
Please note that the Malwarebytes' Anti-Malware 1.50 beta currently supports the English language only.
As with all beta software, we caution that it may contain bugs, although we have tested it extensively in-house.
Beta:
http://message.cleverbridge.com/t?ctl=77B4...0E5AE2A155&
Feedback:
http://message.cleverbridge.com/t?ctl=77B5...0E5AE2A155&
Thanks in advance for participating in our beta program!
QUOTE said:

BACKWARDS-COMPATIBILITY SUPPORT POLICY:

Malwarebytes urges all customers in the strongest possible language to plan an update path to Malwarebytes' Anti-Malware 1.50. The stability and security improvements in this version are staggering, and although we will support older versions of Malwarebytes' Anti-Malware (see below), simply put: you will not be as well-protected with older versions as you will be with 1.50.

We will support each version of Malwarebytes' Anti-Malware until one year after the release of its successor. So, we will support Malwarebytes' Anti-Malware 1.46 (and all previous versions, which we will consider "grandfathered-in") until one year after the public release of Malwarebytes' Anti-Malware 1.50. After that, we will require an update to 1.50 or later in order to provide support. We think this is a reasonable policy that balances both our need to keep our customers' software up-to-date, and our customers' need to ensure reliability in their own environments.

Best Regards,

Malwarebytes Corporation

Mailing address:
5542 Monterey Road, PMB 239
San Jose, CA 95138
www.malwarebytes.org
Quoted from subscription e-mail.