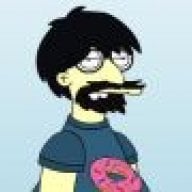 Joined

Jul 1, 2004
Messages

2,516
Trophies

1
Age

35
Location
XP
Country
Hi there,
I am in the UK as a Trainee to learn some more aboit my job as an IT Support worker ...
Now I am in a company (only 5 employes) which wants me to set up a full Linux Server WITHOUT GUI.
Problem is, I hate Linux and I have hardly ever even used the client Version so I have like no idea at all what I am supposed to do.
I am trying to search trough all Kind of
Tutorials
and stuff since two days but I still have no idea what I am doing -.- and I even told them still they tell me I could learn all of it reading trough the web and hope I can set up a server for them and make a good documentation.
Now I got so far that I installed Ubuntu Server and added Samba to it configured it as dc and using integrated dns, but when I try to connect a Windows machine to the domain I get the promt with the domain name where I need to put my credentials ... After doing so I get some error that my dns server is not working properly. (Maybe I need to do flushdns ? Just thought about it while typing and didn't try yet)
But I can Ping.the Server and the server can Ping.the Client after shutting off the Firewall.
Somehow I watched 4 Youtube
Tutorials
aboit setting up a Domain eith Samba and every of these were completely different oO
I read a lot of pages and they were different for many parts as well plus.there were lots of things that.were older than 2 years and did not work anymore or worked different
Does anybody here know a good
Tutorial
how you would want to setup a small business Server with Ubuntu withouth a gui ? Or could someone give me at least some hints what I should to ?
(Problem is, those ppl in the company not know what they need/want themselfes oO)