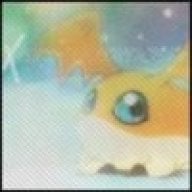 Joined

Mar 14, 2010
Messages

227
Trophies

1
Website
XP
Country
So, seeing as the Assassain's Creed: Liberation PS Vita bundle was announced yesterday, but without a price I figure we should kill time until it comes out by guessing the bundle's price. Winner(s) who guess the correct price get a cookie*!
Here's the rundown of the bundle:
-White PS Vita ($250)
-Assassain's Creed III Liberation ($40 listed on EB Games)
-4 GB PS Vita Memory Card ($20)
Total: $310
Seeing as bundles are (supposed to be) a deal, my guess is it'll retail for $299.
I'm still holding out hope that there will be a Vita price-drop announced but seeing as that is becoming increasingly unlikely, here's my guess for a price-drop bundle. Hopefully because they didn't mention a price for the bundle, this will come true:
White Vita ($200) + 4GB Card ($20) + AC III:L ($40) = $260 = $250.
Anyway, my final guess is $299. I'm really hoping it's cheaper though.
*Cookie is not real. Cookie is either virtual or non-existant depending on OP's feelings. Either way, cookie cannot be eaten.
EDIT: Added with pic for Bortz.