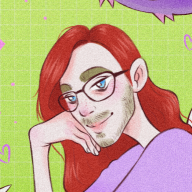 Well-Known Member
OP
Member
Joined

May 31, 2016
Messages

1,901
Trophies

1
Age

23
XP
Country
So some months ago the laptop of my little brother decided to install some updates of Windows 7, and then when it rebooted it decided not to fucking work at all.
Now when I try to power it on the only thing that does is turn on the power led, nothing more, screen completely black without light (as if it doesn't turn on), no HDD nor fan spinning sound at all, it's completely silent.

Since this laptop has very shitty specs (specially that 1Gb of RAM ._.) I've decided to install Xubuntu on it, but I can't because everything I tried to revive it hasn't worked.
What I've tried so far without success is:
-Leaving it turned on for 5 hours
-Removing the battery for 5 hours and then trying to turn it on again
-Trying to get into BIOS (I can't get into it no matter what key I press)
-Trying to run a linux distro via USB
-Trying to run Hiren's Boot and Trinity Rescue Kit via USB

Is there any way I can revive this laptop or is it dead for good?
Last edited by
THEELEMENTKH
, , Reason: Forgot to add that I can't access BIOS settings