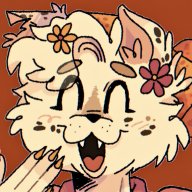 Joined

Jul 26, 2022
Messages

2
Trophies

0
Age

21
Location
XP
Country
Hii! I've installed the homebrew channel on my Wii U through Haxchi. Now that it's all downloaded on my Wii U, I'm not sure what my SD Card still needs on it to be able to run my apps (AND PREFERABLY, TO DOWNLOAD NEW ONES!). I'd like to clear up some storage on it, as I'm planning to begin homebrewing my vWii, so any help is very much appreciated! I can't seem to find any good resources on this. I've attached an image of what my SD card currently looks like.
A few things to note:
1. Ignore the folder named "Dad Stuff". This SD card is a hand-me-down, and so far, that file hasn't messed with anything and doesn't take up much space, so it's staying for now. If you think you have a good reason for why I should delete/move it off of the card, please make your case!
2. There's still some stuff from when I first attempted to homebrew my vWii, and failed due to a known bug. Treat that the same as anything else; I can redownload it later, so if it can be safely deleted, I'll delete it.
If you'd like any pictures of the inside of these files to see what could be deleted there, please let me know! I'm thankful for any and all advice/help.