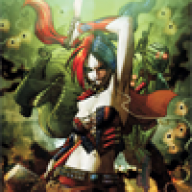 Joined

Jun 5, 2009
Messages

1,380
Trophies

0
Age

27
Location
Website
XP
Country
heya everyone
just dropping by to see what everyone is doing (my eyes hurt from reading a certain book. time for some other stuff to read)
let's see...

i would like to request a mod to suspend my account until December 10, please. (given that a mod reads this)
why?
1) school
2) school
3) not interested in the temp anymore
why am i not interested anymore?
1) no time for DS
2) school
3) some of the members here are "one-sided" or something like that (won't say who).
4) every time i try to go to this site i get some "Board Message" about not having permission. when i experience that, i cant visit any part of the site
so yeah, time to leave the temp. for real.
and if you people are interested on what i am doing...
1) im reading "things fall apart" and "reign of greed"
2) gunpla (yay)
3) school
4) save up money (for more gunpla, lawls)
5) watch some animu (karas, gundam, other mech anime)
and err ive been trying to save up for a PG Strike Gundam for a while now... or maybe for a PS3 or 3DS
starvation FTW
and to end this
blog
post...
"I'M NOT MY ANIKI! I'M ME!!"
- Simon
Time to finish the chapter i'm currently on on the book I'm reading now...
Bye.
p.s. - i bet that no temper would reply or even read this blog post. congrats for reading this