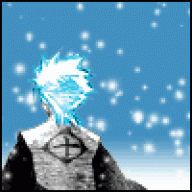 Joined

May 19, 2008
Messages

2,952
Trophies

0
Location
Website
XP
Country
do i not have privacy anymore ?
is she just allowed to take my stuff and go through it without my permission .
has she finally lost the respect towards me even though i am still giving her respect ?

TL;DR - scroll to the bottom .

i am tired of this .
tired of her just going through all my things and just jotting down what she likes .
it's just music, but the thing is, i like the feeling of being the only one with my music .
it gives me a sense of uniqueness in my family, without having to worry about getting annoyed by my music .
that's because it won't be overplayed and i have a LOT of music that i pretty much love listening to .

she said it herself ,
i just write the songs i liked .
she went through my WHOLE music library, and probably wrote down at least 10 songs since she's been bothering me about my music .
i listen to it , and she wants it .

i am tired of this BS .
i though that she understood that i don't want her going through my music .
i guess not .
i decided to not put a PIN on my zune.
believing that she UNDERSTOOD the fact that she isn't suppose to go through my music.
i thought wrong .
unbelievably .

i am REALLY pissed off .
like pissed off enough to be tearing up .
to WANT to punch something as hard as i can .
it's already happened before,
now i CAN'T even EXPLAIN how furious i am about this .

tomorow im suppose to be buying people's presents for Christmas.
wanting to get stuff in advance and not having to worry about it .
now , you know what, i don't even feel it anymore .
i can forgive and forget, but it's happened too many times for it to even apply anymore .

TL;DR - i am pissed off , and am not in the mood to forgive anymore . putting up a fake smile won't help . it's already hard to even smile with the amount of anger i got in me .