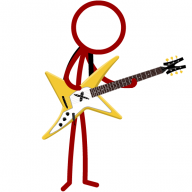 all the world needs is me
OP
Member
Joined

Apr 22, 2011
Messages

1,627
Trophies

1
Location
XP
Country
Right so my school has a webpage where I can choose my GCSE options for next year.

For some reason my school didn't include an "edit" option. So, once you've gotten your options on, they're unchangeable unless I contact the ICT teacher in my school, and he'll change my options for me.

I don't wanna ask him to do it for me, so..

I chose my options, but I changed my mind about one of them. I'm on Google Chrome, and I right-clicked on the page and hit 'View Page Source'.

I dug through all that HTML and managed to find out what I need to change to fix my GCSE options, but the problem is, I don't know how to save it.

What I did is I saved the html of the page and edited it in notepad and changed my options, tested it out, and it worked.

Great but how do I edited the actual page source, and not a copy that I pasted into notepad?

Thanks.