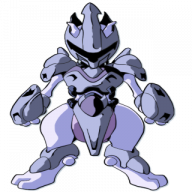 Well-Known Member
OP
Member
Joined

Mar 26, 2011
Messages

4,651
Trophies

0
XP
Country
Once in a while I start a weird thread like this. I know the demography on 'temp arent really all that serious but oh well
So a while ago, I made a thread about my weakness.. DIY. Yap. I am a complete retard when it comes to DIY and when it comes to creating things and putting things together.
But I am gifted in many other ways
. When it comes to interviews(jobs, education, whatever it may be), I have never failed one. I always tend to impress people in interviews.
In fact I just had one. Its for a teaching position. BUT! I dont feel ready.
Let me explain.
I currently work in retail. I have been promised progression a while ago and nothing has changed. I am still on basic salary and I am only getting older. I feel the need to progress and move up in life. I wanted to do something about it and I did.
I started applying for jobs(through different agencies). Several job interviews later.. I got accepted in various roles.
Got accepted for retail Branch Manager at a different company, financial adviser in foreign language(since I speak a lot of different languages), university tutor...
this hit me. Over the past couple of years, I have been complaining that my life is not moving forward. I have made no progress.
But suddenly, when I am hit with all these opportunities, I feel a mental block. I am not ready. I dont feel ready. Its a big step forward. If I give up my current silly job and move on to something big.. what if I mess up and lose everything? Why do I feel this pressure?
How do I get around this?
I am speaking to professional people about how I currently feel.. but just wanted to know how 'tempers get around with situations like this.