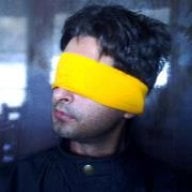 Well-Known Member
OP
Member
Joined

Feb 6, 2013
Messages

722
Trophies

0
Age

43
XP
Country
Ok, i want really bad to play this game with my vita. Why? For Maria of course. Not the mod Maria with frurry powers of psp version.

Then I remember of being sucess to emulate Castlevânia X under ten years ago with a low pc with a emulator. I remember doing this with dos, but maybe I only dont remember right.

Researching i found SSE, a saturn emulador for dos. The oficial page says it runs castlevânia ok and my hope start here.

What I did so far.
Download SSE 070 DOS and put it in a /emulator/sse directory.
Download Dosbox 0.74 and install
Configurated cfg of dosbox to mount sse dir.
Put japanese bios inside bios directory and updated the sse cfg.
Put my backup DRACULA_X.bin and cue inside roms directory
download CWSDPMI.exe and CWSPARAM.exe. The emulator needs the first to work, but also try to acess a swapfile with i dont have at c:\cwsdpmi.swp. CWSPARAM i use to disable the swap file but i dont know what values put in the other options. Maybe this is the error. Anyway, the program return a error exit sigsegv.
But there´s also a catch. The emulator need a header file of the game. The 16 first sectors extrated to a file inside headers directory. A program comes with the emulator to do it, but need a lib from old cd drive systems to work, no sucess under win 8.1.
Also the documentation say about use CDRWIN as a alternative, but i dont know how to.
what i did was use a hexadecimal program called HxD and deleted all sectors beyond 15.

Can anyone give it a try? If it run with doxbox we can try the retroark versiion.