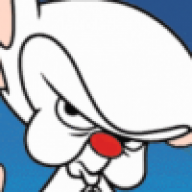 Well-Known Member
Newcomer
Joined

Mar 16, 2008
Messages

78
Trophies

0
XP
Country
GeneriDex
This is a homebrew containing all 493 pokemon from GenIV and below. Any and all feedback is appreciated.
Status update as of 4-16-11
Back to work once more. The data portion of the skills and locations is put in. Now I just need to do the graphical side of it; such as it appearing on the map. With luck, the rest is just a matter of programming simple things and making everything aesthetically appealing. I suppose I should add the 5th generation in as well, lol.
Download:
You'll need winRAR to extract it.
Code:
Change log (v0.2):
-Addition of 'Name That Pokemon' and 'Name That Cry'
-A few aesthetic changes
-Fixed a few descriptions
-Removal of redundant files

Known bugs/oddities:
-Some pokemon abilities are listed twice.
-It's possible to get the same name multiple times in the list of answers. This is a problem if the multiples are the pokemon you're guessing.
-Version still reads as '0.1'.
-Slowpoke apparently evolves into Jumpluff instead of Slowking
-Slowking is replaced by Sunkern in the evo u_u
Up - Scroll Up
Down - Scroll Down
Left - Scroll up by 10
Right - Scroll Down by 10
X - Pokemon Cry
L & R - Cycle through alt. forms.
Touchscreen/Stylus for pretty much everything else including clicking on a pokemon in the list.
Moves and Loc aren't implemented yet. I definitely want to do it via a map, but it seems like a bit of a shitstorm to be honest.
There's well over 23,000 individual pieces of information regarding the pokemon. I'd be willing to bet I've screwed up quite a bit Feel free to message me/post regarding this.
The unown forms can be seen via pressing 'L' or 'R' at their main sprite screen.
Alternate forms will adjust the stats and such accordingly.
IVs range from 0-31; EVs range from 0-255; Nature can be negative(-), neutral(o) or positive(+); Level ranges form 1-100. More on this here.
Mr. Mime and Mime Jr. both need spaces and periods for the minigames. The male and female symbol will put (m) and (f), respectively, onto the end.
With that being said, I uploaded v0.2, sans the search functionality. Easy mode for the mini-games provides you with 6 names, one being the correct pokemon. Hard mode has you input the name yourself.
mark2512 | His post pertaining to loading bgs via fat.
Serebii.net | Various references.
Bulbapedia | Various references.
legendarypokemon.net | Their database collection.
Veekun | A wonderful collection of information.
Pokefans.net | The main sprites.
The PALIB community | Searching through past posts helped quite a bit.
fincs | Helping get me started with EFS and his other work on PALib.
Dr.Killa | Mini-game suggestions
Nintendo and Game Freak | For this wonderfully addictive series. Show your thanks by buying the games; they're worth it.
All of you. | For using it.

And many others I'm probably forgetting.
Cheers,
Anthony