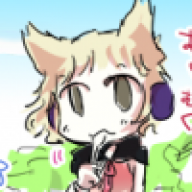 Still a Touhou Fanatic
OP
Member
"We are thrilled to be partnering with Valve on this new initiative," said Steve Nix, GameStop's GM of Digital Distribution. "This gives even more options to customers now that they can put money in their Steam Wallet using cash, gift cards or trade credits through our convenient neighborhood locations."

As of today, Steam and Gamestop have formed an unlikely partnership to sell monetary cards for the online game selling giant, possibly giving Gamestop a bit of cut into Steam's sales. This gives people another option to buy games online, as not everyone has access to things like Paypal, a credit or debit cards, or other online-based transactions. Looks like Valve is just going to get even more publicity with this. Game Giant indeed.
More information:
Steam Wall comes to Gamestop stores
My only qualm about this is that it
is
Gamestop we're talking about. A lot of people already boycott Gamestop as it is for some of their stores' bad habits or practices. I think this would turn out better for Valve if they were able to get other stores to do this as well. That said, you'll be able to sell games directly toward a Steam purchase now, though Gamestop probably gets a small cut of it.