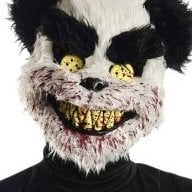 GBAtemp's Pannda
OP
Member
Joined

Sep 14, 2009
Messages

2,120
Trophies

2
XP
Country
Hello Folks!!
Time for another Pannda's Marvelous Mods!
Todays Edition is a Gameboy Pocket IPS Mod. I got a non-working Green GBP from a thrift store for $15. I can hear it chime when it's on so I knew it was not dead.
I decided to buy a listing for about $40 Multi Colors GBP OSD Version RIPS LCD Backlight LCD Mod & Pre- cut Housing shell. The kit has everything you need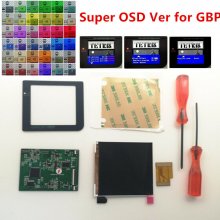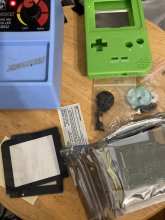 I really did not want to cut the shell so I Opted to buy the aftermarket shell and this version allows you to create to 36 preset colors. Really looks easy, the last GBP black light mod I did was one you need to replace the Screen Backing film without breaking the original ribbon and it was a Pain to deal with.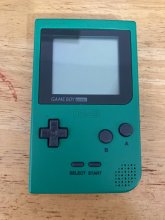 Shell does not look bad so I really don't want to cut it.
1. Remove the 6 Triwings screws on the back of the gbp. Carefully remove the backing and the 3 Philip screws holding the motherboard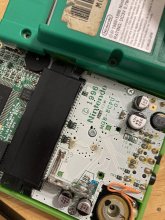 2. Apple the adhesive tape on the front of the new Shell. Place the New screen ( Easily lines up with the Precut shell) and apply place the insulating film.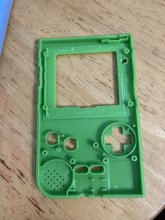 3. Solder the wires to the Power pad ( you can also solder the sel, A, B for additional options but its not really needed, I tried it but was not working properly so I Give it up on it). Solder the other side of the Power wire to the 2nd pad of the power switch. Replace the buttons.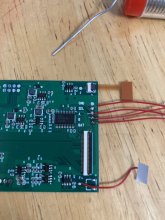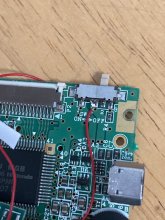 4.Attached the PCB to the Screen, Apply the insulating film on the PCB and connect the Ribbon to the PCB and Motherboard . Make sure to attached both the Color touch button and the Brightness touch button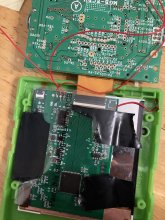 5. Close it up ( make sure you test it before completely closing it) The new shell is more of a Lime Green but I really liked the different colors as contrast. SO, The Front is the lIme Green and the back is the Original green and it looks Great
6.The screen really looks Nice and there's not signs of screen tearing, The best part is just a small tap on the top and the color pallet changes to 36 options ( and Brightness on the Other side)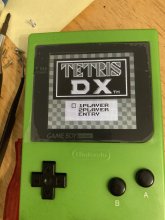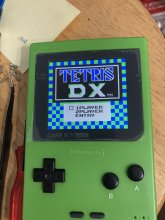 This mod it pretty easy if you buy the precut shell and don't really use the manual options wires. and it nice to add the 8 GBP to my collection. Thanks for viewing another Eps of Pannda's Marvelous Mods.