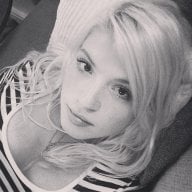 Well-Known Member
OP
Member
Hello, I have a problem with game updates.

Hello, I own a N3DSXL on 9.0EU sysNAND and on 9.5.23EU emuNAND, using the GW with the OOT exploit.

I have an issue with a few games, which have updates : Pokemon Omega, Smash Bros...

When I first installed emunand on my N3DS, I selected for example the Smash Bros ROM and did the 1.5 update through the eshop. When I play Smash with my GW, the Smash update is taken into account, no problem.

But, when I'm in classic mode with my retail cartridge, the N3DS ask me to update the game, it seems the update is not taken into account.

Same thing for Pokemon X, Pokemon Omega Ruby...

For Smash I don't care, as I haven't played with it a lot, so playing with the updated rom isn't an issue, but for Pokemon, I need to play on classic mode with the latest update to go online.

Do you have a solution ?

I also tried installing the updates from CIA files, they're taken into account in GW mod as well but not in classic mode.

Is it safe to update a game with the retail cartridge while in classic mode ?

Thanks for your answers and sorry for my english (not my mother tongue).