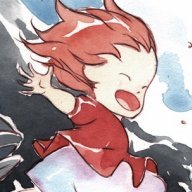 Joined

Jan 6, 2004
Messages

688
Trophies

0
Age

39
Location
Website
XP
Country
Woke up at 10, talked to Kaoru for an hour, showered, got dressed.

Met Beau at his place in Oirase and we took our cars to the Gusto in Hachinohe. Met Yui there. She is the most beautiful girl I've ever met. She has a boyfriend sadly and I think she's looking to set me up with her friend Chie (which is not a bad thing - she's 23, cute, and has the best kanji for her name ever - 千映).

Went shopping with Yui and Beau. Met Alisa at Sakurano. Drove back to her place and got ready for the mixi Shinnenkai. Went to the restaurant (where we had our end of the year Japanese class party). Nomihoudai, with some interesting people, but most interesting was Akane, 20 year old buriko, who lives in Oirase. I think Alisa and I are going to ask her to do something. Very cute, despite her fishnet stockings.

Went to the Hachinohe Enburi festivities. The bulk of the event is tomorrow, but all the participants sat around fires for each section of town outside the temple. It was cold, with the snow on the ground, but it was a good time to sit around huge bon fires. People got dressed, and did the traditional dance for spring to come quickly and for the harvest, others did taiko drum and flutes. Met two really cute girls, including this short stack, Miho, who seemed to be interested in me and even knows (the recently married) Beau. She wants to see him and go out with me and Alisa.

Drove home on the 45, from Hach, through Oirase, and back home to Rokunohe and got home about 1:20. Mostly peaceful, despite the snow beginning to fall and one scary moment near Oirase where it was difficult to stop the car. The fish I bought is still alive and looking OK (possible names: Naruhodo, Macintosh, Wooster, and Musashi - I am not going to name him for a few weeks, in case he goes belly up).

I resolved to play taiko in my town's fall festival this year. And I think I can get Alisa and Akane to go to Tijuana Pizza with me. I'm excited.