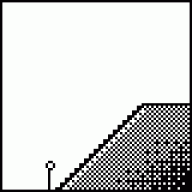 Well-Known Member
OP
Member
Joined

Aug 2, 2008
Messages

473
Trophies

0
XP
Country
Well, today's a pretty big day for me, atleast short term wise. i woke up and said "Crap, i have 3 projects due on monday!" And well, like i always do, i procrastinate (If you dont know, im so good at procrastinating i will literally make myself wait until the last minute sometimes.)
And well, since i procrastinating, i started messing around with my new guitar (if you read one of my old topics, i asked if i should get one, i did) and i learned part of megaman 2's theme for Wily's Castle, but the BEST part of my day. was. . . . drum roll please. . . . .
I GOT 5 STARS ON THROUGH THE FIRE AND THE FLAMES!!! WOOOOOOOOOOOOOOOOOOOOOOOOT!!!
This means, i just got 5 stars on every single song on EXPERT, on guitar hero 3! and i already got 5 stars on GH2 (Except for Misourlu because i just didnt like gh2 as much.) And now i can finally stop playing that horrible horrible song. it took me forever to 5* that song, and i was down by like 10000 points for over a month, and it took me about 3 monthes to get through the introduction of it. and im finally done!!!






If you want you can check out my score hero page,
http://www.scorehero.com/scores.php?user=2...me=5&diff=4
Also, does anyone know a good site to help out guitarists (Like beggining just touched the guitar.)