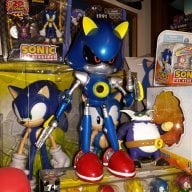 Well-Known Member
OP
Member
Hey all,
I managed to pick up a second DSTWO to gift to my friend. However, the DSTWO I got is grey instead of black, and the PCB is green instead of blue. See images below, with my old one on the left:
Is this a fake? I doubt it because the GBA emulator still plays GBA games on a DSi XL just fine. However, some other differences include the game icon being the Alex Rider Storm Breaker logo on a DS Lite as opposed to the Supercard DSTWO logo (the Alex Rider logo still shows on DSi and DSi XL just fine just like my old DSTWO though).
Is this due to this DSTWO having been updated to the latest firmware? My old one is not up to date.
The reason I'm asking this is because I couldn't find any info at all regarding any of this. Never knew a grey card existed until now. It definitely fits more snugly in the card slot which I suspect is the reason the revision was made. Any thoughts?